Queen Victoria Park is the place to be on Saturday, November 15th, 2014 from 6:00 pm – 9:00 pm as the festival will launch TWO spectacular shows. The evening will firstly consist of greetings from local dignitaries, followed by the exciting addition of performers from the spectacular Zero Gravity Circus! They will perform electrifying acrobatic acts at 6:00 pm, and then again at 7:00 pm just in case you missed the first show.
"This year's opening ceremony will be like nothing you've ever seen before," says Brian Crow, Co-Chair of the Ontario Power Generation Winter Festival of Lights. "We want to ensure the opening ceremony reflects the excitement and vivacity of the Festival of Lights while highlighting our dedication to rejuvenating the Festival in years to come."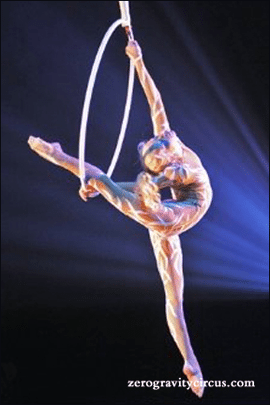 Following the circus performance, the Ontario Power Generation Winter Festival of Lights will conduct its "Flip the Switch" ceremony. Get ready to see something astonishing as the Niagara Parkway will bask in millions of illuminated lights — including this year's added addition of $300,000 of extra light displays. These include water displays, and tree installations. Expect to see beautiful Dufferin Islands looking vastly different this year, andDMX Projection Lighting will bring the Festival to life by choreographing them to music. 13 new 3D Canadian Wildlife displays will also be on hand this year.
Teenage Mutant Ninja Turtles will take over Clifton Hill!
A new partnership announcement! The Festival will welcome a Paramount Canada partnership promoting the anticipation of the pre-Christmas Blue-Ray and DVD release of the film "Teenage Mutant Ninja Turtles." There will be four 2D displays set-up at the top of Clifton Hill that will include illuminated renditions of Leonardo, Raphael, Michealangelo and Donatello.
In addition to the light display, there will also be a special screening of the film at Ripley's Moving Theater (at the top of Clifton Hill), and all lights will be green on December 16th — the day that the "Teenage Mutant Ninja Turtles" hits the shelves on Blu-Ray and DVD.
The kick-off to the Ontario Power Generation Winter Festival of Lights begins with two evening fireworks displays at Queen Victoria Park on Saturday, November 15th, 2014.
Fridays: November 21 & 28 at 10:00 pm
Sundays: November 16, 23 & 30 at 10:00 pm
USA Thanksgiving: November 27 at 10:00 pm
Fridays: December 5, 12 & 19 at 9:00 pm
**Nightly: Monday, December 22 to Friday, December 26 except at 9:00 pm**
Thursday, December 31st at 9:00 pm & 12:00 am
Fridays: January 2 & 9 at 9:00 pm
*Fireworks schedule is subject to change.  As always, fireworks performances are weather permitting and may be cancelled due to poor weather conditions like high winds or rain.*
Sparkle Lighting Awards 
The Ontario Power Generation Winter Festival of Lights will once again hold their "Sparkle Lighting Awards." This recognizes the BEST residential, multi-residential and commercial property holiday light displays in Niagara Falls.
It began in the 1960′s as a chance to promote community involvement and holiday cheer by getting its residents to decorate their properties.
"The Sparkle Lighting Awards is one of the most dazzling and exciting community events in Niagara Falls and these awards give regular home owners the chance to shine and to showcase their passion for the holidays through their lighting displays," says Brian Crow, Co-Chair of the Ontario Power Generation Winter Festival of Lights.
Participants are split into those three (3) categories: Residential, Multi-Residential and Commercial. They are judged on overall appearance, attractiveness, creative illumination, color coordination, and theme of their property when lit. The Festival recommends LED lighting which is energy and cost-effective.
Anyone in Niagara Falls is free to participate in this event! Judging takes place on December 10th, 2014.
To enter the contest and to view the past 2013 winners click here.
**Please note: The Winter Festival of Lights is completely FREE to attend at all times, however donations are graciously accepted by organizers. The event will take place rain, snow or shine, and parking is available across from the Table Rock Centre, or there is plenty of parking just off of Clifton Hill behind the Comfort Inn that extends to the SkylonTower. Easily accessible to all attractions and events, there is even a jolly-cut available to access Queen Victoria Park easily and efficiently provided you have no mobility issues.
For more info: www.cliftonhill.com
SOURCE: Mayuran Sritheran, You Tube for Video
Let us know what you think!