So there's lots going on in the area if you want to celebrate St. Patrick's Day.  But before we take a look at some of the fun, what exactly is St. Patrick's day?  Surely more than just an opportunity to drink green beer!
ABOUT ST. PATRICK'S DAY: 
Saint Patrick's Day is a cultural and religious celebration held on March 17th which is the traditional death date of Saint Patrick (c. AD 385–461), the foremost patron saint of Ireland. The day commemorates Saint Patrick and the arrival of Christianity in Ireland and celebrates the heritage and culture of the Irish in general.
Celebrations generally involve public parades and festivals, céilithe, and the wearing of green attire or shamrocks. Christians also attend church services and the Lenten restrictions on eating and drinking alcohol are lifted for the day, which has encouraged and propagated the holiday's tradition of alcohol consumption.
Saint Patrick's Day is a public holiday in the Republic of Ireland, Northern Ireland,the Canadian province of Newfoundland and Labrador, and the British Overseas Territory of Montserrat. It is also widely celebrated by the Irish diaspora around the world, especially in Great Britain, Canada, the United States, Argentina, Australia and New Zealand.
So now that you know, here are some fun things to do in the area !
Niagara Folk Arts Festival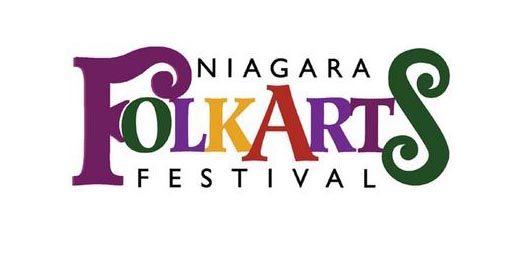 Everyone is welcome to this family friendly event. The Niagara Folk Arts Festival takes place at Robertson Hall (85 Church Street, St. Catharines). This event features live Celtic music by Vox Violins, traditional dancing by Bryan Taylor Academy of Irish Dance and Irish inspired foods, beer and wine beginning at 5:00 pm.
Tickets are $5 in advance or $7 at the door.
Advance tickets are available at www.eventbrite.ca or email festival@folk-arts.ca
St. Patrick's Day Global Greening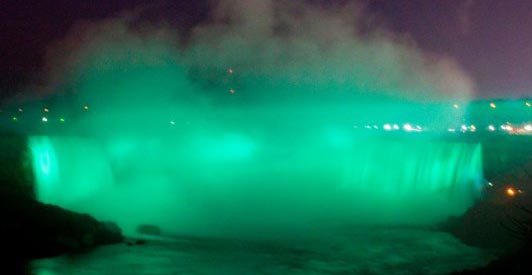 As part of the global greening movement, the Niagara Falls will be lit green at 10:00 pm on St. Patrick's Day in Niagara Falls.
Click here for all Niagara Falls illumination times.
Old Fort Erie Friday Night Flicks – *Special presentations everyday from March 16th to March 20th for March Break in Niagara Falls*
Head to Old Fort Erie located at 350 Lakeshore Road in Fort Erie in which the Niagara Parks Heritage presents selected films on Friday evenings. These are award-winning classics and culturally important recent releases.
During the March break however, there will be showings daily from March 16th to March 20th, 2015.
On St. Patrick's Day:
1:00 pm: $5.00: Diary of a Wimpy Kid 2: Rodrick Rules
4:00 pm: $10.00: The Hunger Games: Mockingjay – Part 1
 905-871-0540 
Meridian Centre Free Skate
If you have yet to check out the new Meridian Centre located at 1 IceDogs Way in Downtown St.Catharines, now is your chance! St. Patricks' Day presents a free family skate from 12:00 until 2:00 pm (this is also available throughout March Break from the 16th – the 20th).
Non-perishable food donations are appreciated for "Out of the Cold Niagara". Food bins will be located at bridge level and the box office.
Event Level Consession Stand will be open.
There is no parking on site with the exception of accessible parking, but please use the Rankin Bridge from St. Paul St. and take the elevator down to box office, at that point, please head down the stairs to Event level and the changerooms. If you park in accessible parking, please enter directly through the Community entrance.
www.meridiancentre.com
Authentic Irish Pubs in the Niagara Region yo Check Out
Here is a list:
The Irish Harp Pub – 245 King St., Niagara-on-the-Lake – 905-468-4443
Patrick Sheehan's Irish Pub – 101 St.Paul St., St. Catharines – 905-687-7329
Kilt & Clover – 17 Lock St., Port Dalhousie – 905-646-8917
Donnelly's Irish Pub – 54 Front St. South, Thorold – 905-227-1947
Kilt & Clover – 5205 King St., Beamsville – 289-566-8843
Doc Magilligan's – 6400 Lundy's Lane, Niagara Falls – 905-374-0021
Other Places to Check Out On Clifton Hill
Boston Pizza Clifton Hill will be featuring their popular "green beer": $9.00 Schooners, plus $5.00 Guinness. There will be plenty of prizes to go around, plus a pizza eating contest.
Kelsey's Niagara 
This St. Patrick's Day in Niagara Falls there is live entertainment while you dine! Phil Lynett will provide the sound from 8:00 pm to Midnight, you just need to show up! $3.99 domestic pints will be on tap (which you can "kick up" for .99 cents), as well as $3.33 green shots.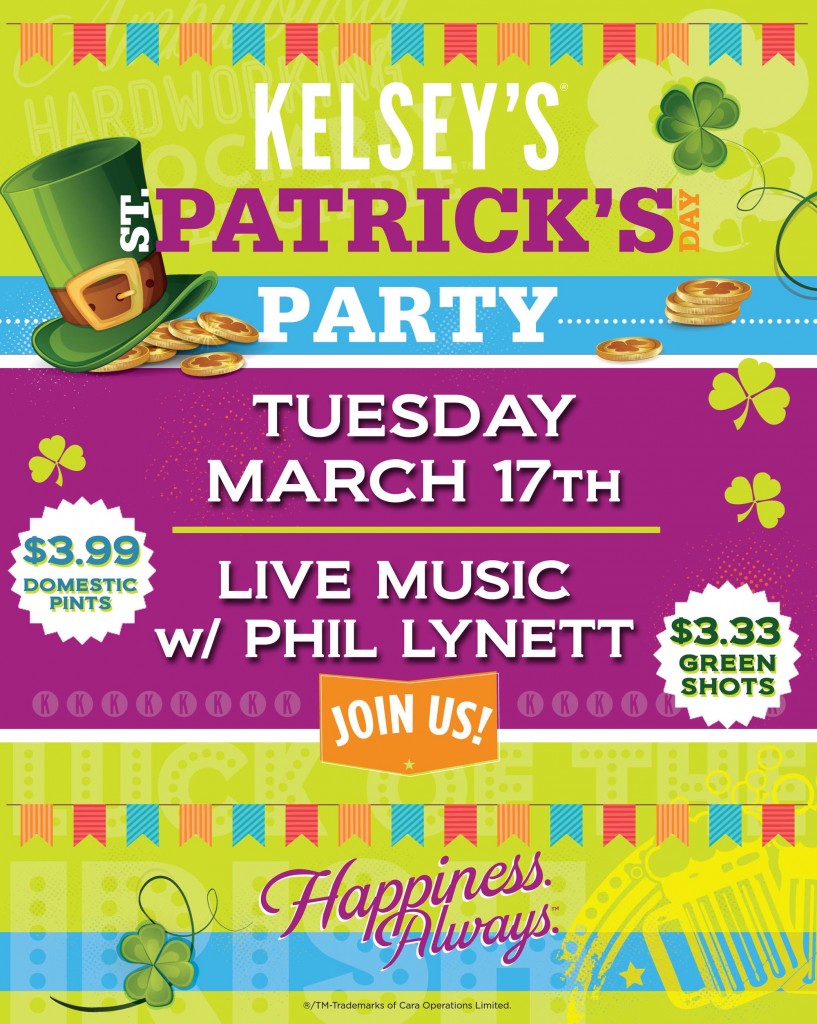 Happy St. Patrick's Day!!
To receive similar content, "Like" us on Facebook @ https://www.facebook.com/niagarabuzz.ca
Let us know what you think!