The story swirled across social media in the case of  Hailey Dunbar-Blanchette who was the girl that had been reportedly abducted early Monday morning from the town of Blairmore, 220 km southwest of Calgary, by someone driving a speeding white van. An Amber Alert was put in effect.
A candlelight vigil last night ended in shock however, as the RCMP informed the crowd  that investigators had discovered human remains and the Amber Alert was cancelled.
Hailey's father, Terry Blanchette, 27, was found dead in their home and police believe his death was a homicide. RCMP found Blanchette's body inside the home where he lived with his father on Monday. He was found just after 11 a.m., and that's when police were alerted that his young daughter was missing.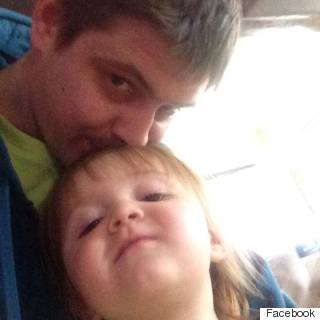 He was described by friends and family as a devoted single father who shared custody of Hailey with his former girlfriend, Cheyenne Dunbar, who lives in Edmonton.
He worked in a restaurant and had many criminal convictions between 2010 and 2012 for issues such as failing to appear in court, failing to stop his vehicle, minor theft and assault, but, after his daughter was born things seemed to change and there were no more court appearances. Even his Facebook page changed tone from that of talking court dates to pictures of him with his baby daughter.
Neighbours say he was a loving father and took great care of  Hailey.
RCMP have arrested a suspect in the investigation, and charges are pending. They did not answer questions on Tuesday night, but said they will provide a further information today.
SOURCE: Global
Let us know what you think!