Looking for some fun things to do in the Niagara area this weekend? There are plenty of events and activities to enjoy this weekend. Here are a couple of highlights!
Friday, June 12th, 2015 – Sunday, June 14th, 2015
Niagara Falls Ribfest
It's that time of the year again! Usually held on Father's Day weekend, this year the Niagara Falls Ribfest is held the weekend prior, from Friday, June 12th to Sunday, June 14th, 2015!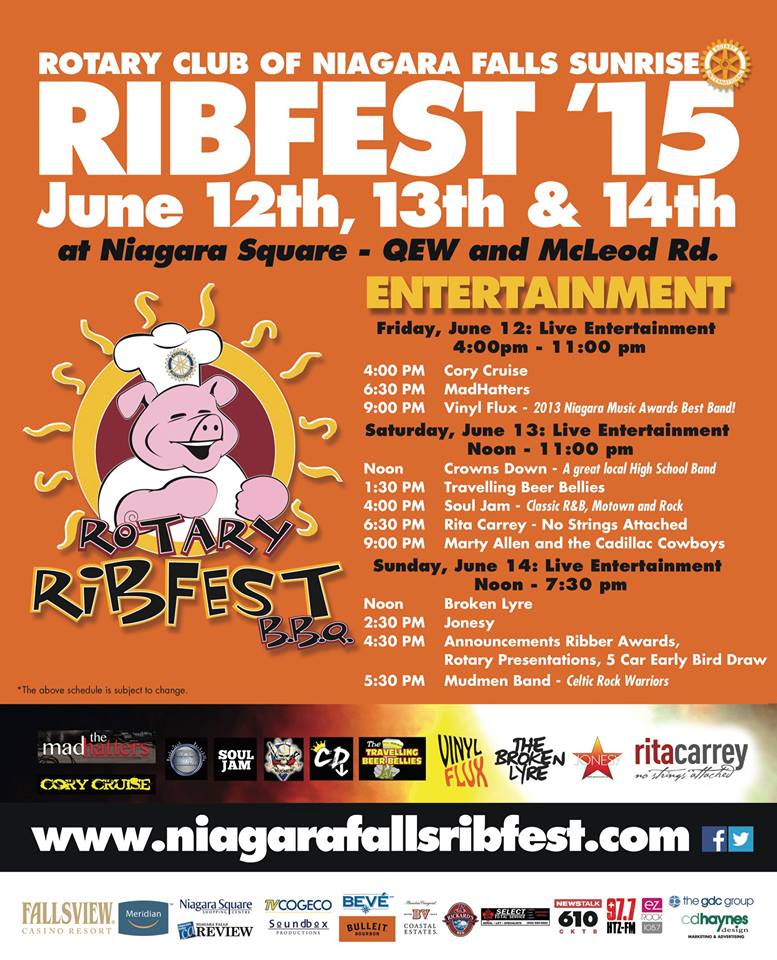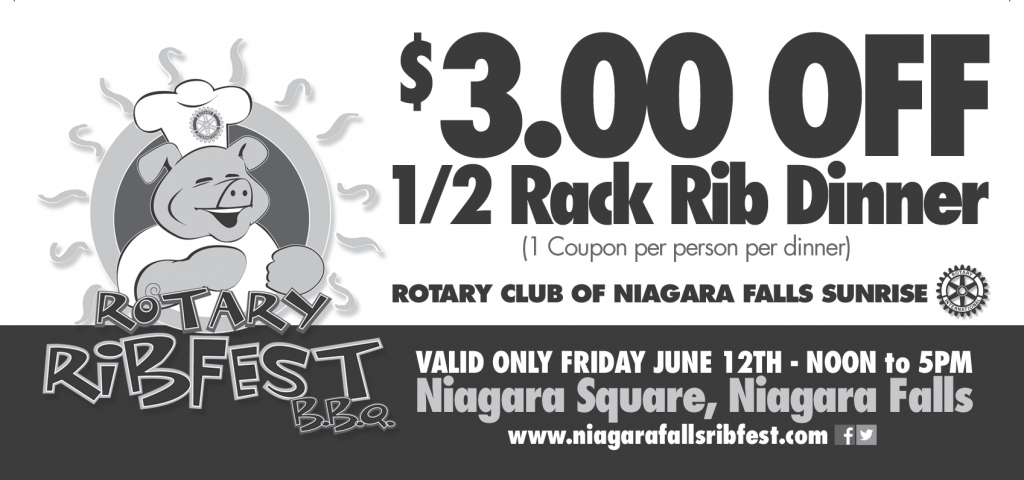 Friday – noon to 1: 00 am
Saturday – 11 am – 1:00 am
Sunday – 11 am – 8 pm
Niagara Falls 
Ribfest
 is Ontario's #1 Rib Festival, and it is a fundraiser by the Rotary Club of Niagara Falls Sunrise.
Money raised during this event goes back into the community. They contribute to Rotary House, Pathstone Mental Health, School Breakfast Program, GNGH Foundation, Boys and Girls Club of Niagara, Habitat for Humanity and Literacy Niagara to name but a few.
Come on out and try out some award-winning ribs!
Location:
Niagara Square
7555 Montrose Rd
Niagara Falls, ON L2H 2E9, Canada
Niagara New Vintage Festival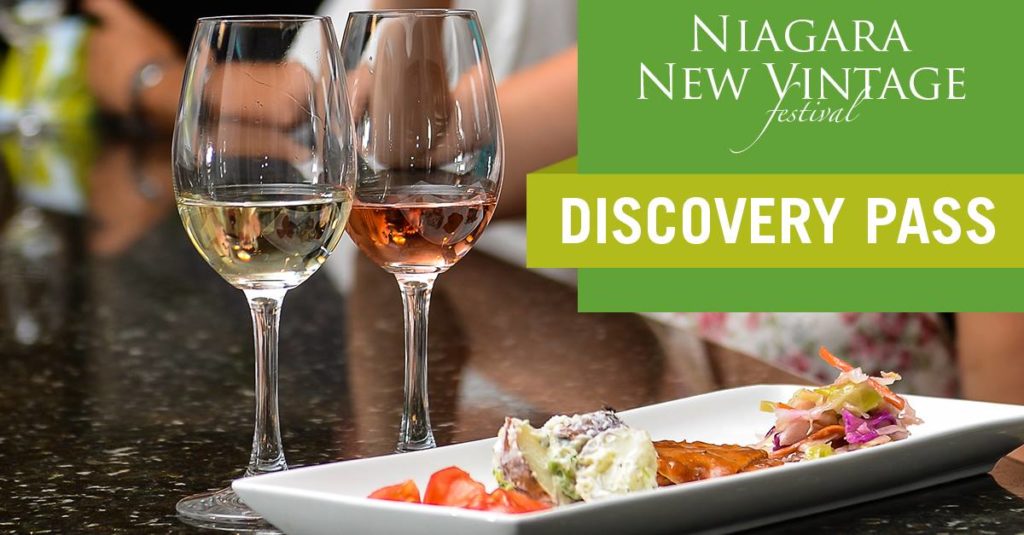 Saturday, June 13th, 2015 marks the beginning of the Niagara New Vintage Festival, and continues throughout the following weekend until Sunday, June 21st.
Niagara wine goes through cycles of growth and rebirth and this festival celebrates that within its 14,800 acres of Niagara's vineyards that are rich in soil and unique to the climate.
On June 13, 14, 20, & 21st, consider purchasing a "Discovery Pass" for $40 + HST which allows you access to eight Niagara wine experiences with removable vouchers for any of the participating wineries of your choice (click here for the list of wineries). If you are the "Designated Driver" you can still be a part of all the excitement by indulging in eightmocktail and culinary pairings with the "Driver's Discovery Pass"!
You may purchase your Discovery Passes online here, at the first winery on your route, or at the Ontario Travel Centres at Stanley Avenue in Niagara Falls, Ontario Travel Centres on York Road in Niagara on the Lake, or the Niagara Falls Tourism on Robinson Street, Niagara Falls.
Queenston Bandshell – Sunday Concert Series
The Niagara Parks is proud to present the start-up of their free concert series every Sunday from June 14th to September 6th, 2015 from 2:00 pm – 4:00 pm.
Watch live performances of Dixie, Jazz, and Blues at Queenston Heights Park here.
Location: 14184 Queenston Street, Queenston, ON.
To receive similar content, "Like" us on Facebook @ https://www.facebook.com/niagarabuzz.ca
Let us know what you think!