Ok so grab the umbrella and get out there already…it's just a little rain right??!!
Here are some great ideas of things to do in Niagara as there is a lot goin' on…
The Niagara Food Festival (September 11th-13th, 2015)*
The Niagara Food Festival offers fantastic food from local restaurants and food producers, celebrity chefs on the Mobile Culinary Theatre, live entertainment for all ages and much more.
With more than 40 vendors, major Canadian touring acts and high-profile celebrity chefs, the 22nd edition of the Niagara Food Festival promises to take The Peninsula's Tastiest Party to a new level for 2015.
SATURDAY
6:00pm – Street Pharmacy
7:45pm – The Mandevilles
9:30pm – Kim Mitchell
SUNDAY
1:00pm – Elton Lammie Band – An Afternoon of Country Croonin'
For more information please visit www.niagarafoodfestival.com 
Safari Niagara "Customer Appreciation Day" 
When: Saturday, September 12, 2015 from 10:00 am to 4:00 pm
In order to take part in these discounts, tickets must be purchased at the ticket admission booths on the day of the event.
Safari Niagara is pleased to offer:
Fort Erie Residents – $5.00 +tax (Must Show Proof of Residency).
ALL CUSTOMERS (outside of Fort Erie) – Buy a regular day pass, and Get One regular day pass for free. This does not include any other offer, discount, online coupon, voucher, hotel coupon, or pass.
*There will also be specials on food throughout the park.
For more information on this event please visit www.safariniagara.com 
Niagara Greek Festival 

Times:
Saturday – 11:00am-11:00pm
Sunday – 11:00am-9:00pm
This is a Greek Festival like no other! There will be plenty of Greek food and retail vendors, live entertainment, a Kid's Fun Zone (inflatables, face painting, crafts, and treats), and much. much more!
Experience a true Greek celebration with traditional music and the Kalamatiano, Tsamiko,Zeimbekiko and other Greek dances.
Saturday performances: 
Greek Dance Performances: Starts at 12:00pm, and continues at the top of every hour thereafter.
Expressions Belly Dancer: 6:45 and 8:45pm
Live Greek Band or Greek DJ all other times
Sunday performances:
Greek Dance Performances: Starts at 12:00 and continues at the top of every hour thereafter.
Live Greek Band or Greek DJ all other times
For more information, please  go to www.niagaragreekfestival.com 
The Carmel Fine Arts and Music Festival

Head to the Monastery of Mount Carmel (7021 Stanley Av., Niagara Falls) for the fourth annual Carmel Fine Arts and Music Festival. FREE parking all weekend!
Saturday, September 12th & Sunday, September 13th: 10:00 am – 5:00 pm $2.00 (Children are free)
FINE ARTS SHOW:
Juried Art Show and Sale
Indoor Exhibition Booths
Over 100 Artists in a variety of Mediums
The Best Talent in Southern Ontario
Juried Works and Awards
Display of Special Artist
Compilation Works
MUSIC FESTIVAL:
Enjoy a variety of musical styles with performances in soul, jazz, folk and more.
Talented Local Musicians
Acoustic Performances on the outdoor Culinary Garden Patio
LITERARY ARTS:
Enjoy Poet and Author collaborations with Visual Artisits as they exchange works and create new inpreparative works based on the exchange pieces.
Explore Unique results in the Gallery.
Soiree Evening (ticketed event)
Meet and Greet the Artists at the Opening of the Festival
Presentation of the Juried Show Awards
Wine and Cheese
Musical Entertainment
Silent Auction to Benefit the Children's Art Zone
 Niagara Wine Festival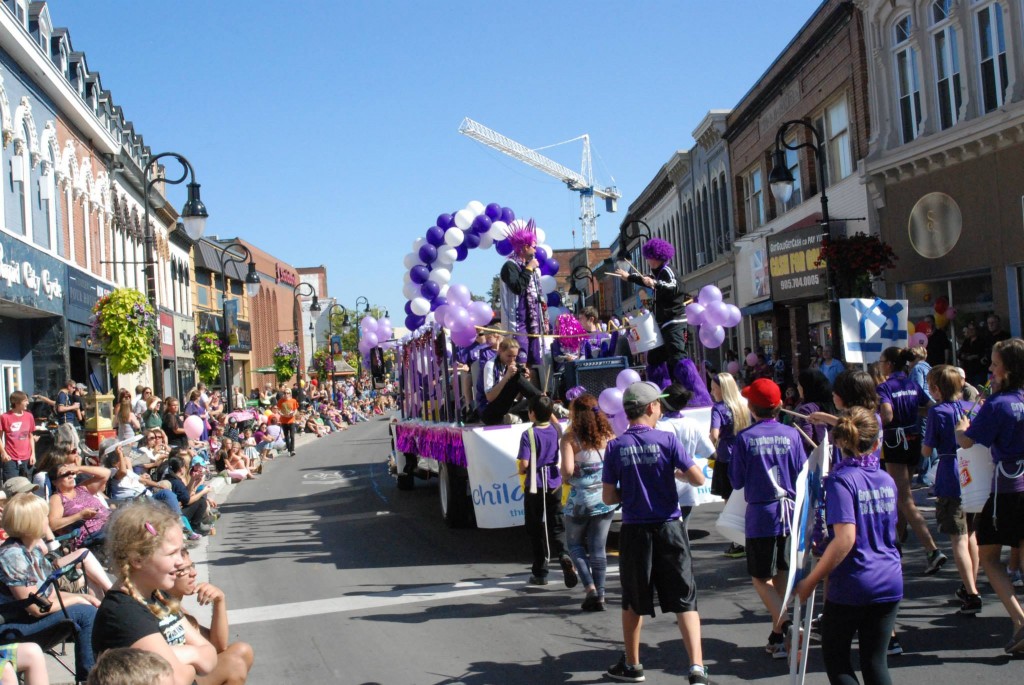 The Niagara Wine Festival is one of Niagara's largest and longest going events, with this year's 64th annual event beginning on Saturday, September 12th, until Sunday, September 27, 2015. September's Niagara Wine Festival features more than 100 events, which include concerts, one of Canada's largest street parades, and of course our region's finest winery and tasting tours.
On Saturday, September 26th, enjoy the colours and the pageantry of one of North America's foremost street parades! Featuring an outstanding procession of marching bands, drum corps, community groups, majorettes, floats and amazing performances. This is one of my absolute favourite aspects of the Niagara Wine Festival.
For more information on the Niagara Wine Festival and all its events, participating wineries, tastings and every day occurrences go to www.niagarawinefestival.com
SOURCES, Modern Vision Photography, Vimeo
To receive similar content, "Like" us on Facebook @ https://www.facebook.com/niagarabuzz.ca
Let us know what you think!