So far, the weather in the niagara region is feeling more like Spring this year, but before you know it the temperatures will start to dip below the freezing mark. So what is there to do here? Plenty! Here is a list of a few fun things to do for Winter in Niagara …
Niagara Helicopters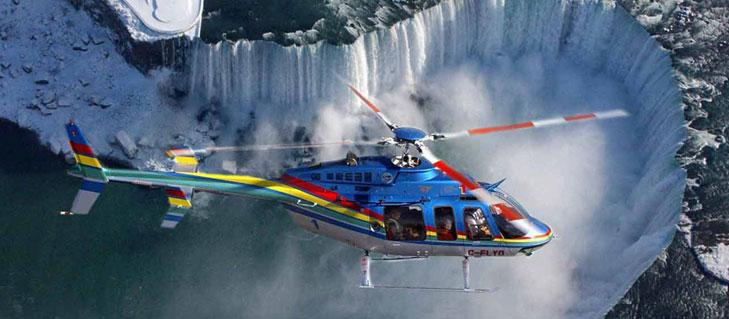 What better way to experience the beautiful snow-covered views of Winter in Niagara Falls than from soaring above? You've seen pictures of the Niagara Falls before, but none as unique as these views. The Niagara Helicopters is open year round (*dependant on weather conditions), and features large windows for non-obstructing photographs. Individual headsets with taped commentary in 12 languages is offered, as well as wheelchair accessibility.
The journey begins at the Sir Adam Beck Generating plant and follows the Niagara River from the Whirlpool area, over the Whirlpool Rapids and the Rainbow Bridge. The helicopter passes by the American Falls and the Skylon Tower. The helicopter then changes direction and follows the curve of the Canadian Horseshoe Falls. The helicopter levels off and continues along the route back to base.
Visit them online at www.niagarahelicopters.com
Phone: 905-357-5672
Niagara Parks Wonder Pass
Purchasing the Niagara Falls Wonder Pass will let you get up close and personal with the awe of Winter in Niagara Falls, plus allow you to save over 55% on top of experiencing three amazing attractions. You will get the Journey Behind the Falls, Niagara's Fury and the Butterfly Conservatory. You'll also receive two days on the WEGO transportation service: a hop-on, hop-off system connecting Niagara Parks attractions with your hotel.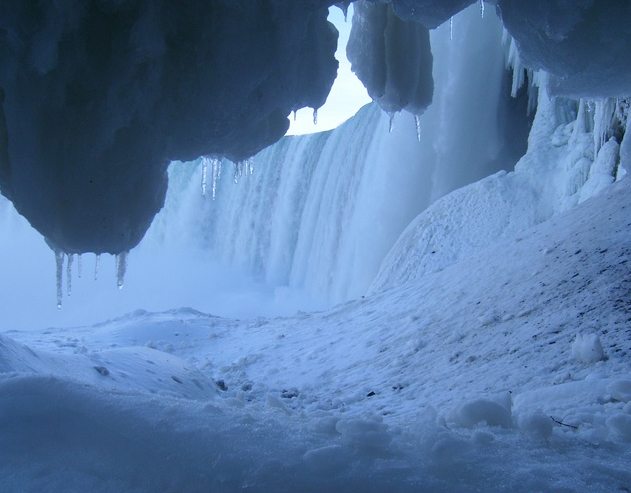 *Pictured Above: A photo from the Journey Behind the Falls on a particularly snowy day.
For more information please visit the Niagara Parks online at www.niagaraparks.com
Ice Skating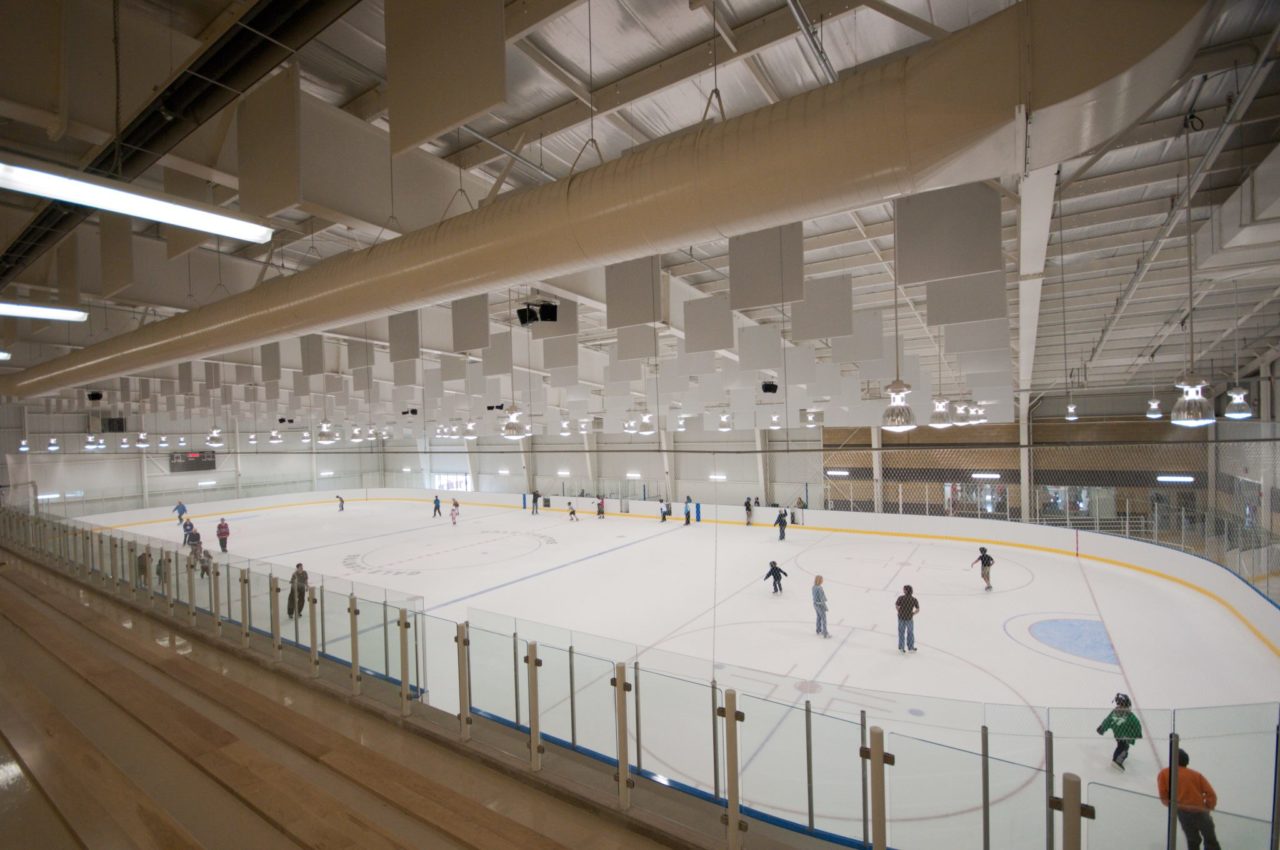 *Pictured Above: The Gale Centre Arena. 4171 Fourth Av., Niagara Falls. 
The City of Niagara Falls offers public ice skating at little cost:
Niagara Falls Gale Centre (four-pad arena) 
4171 Fourth Ave 
905-356-7521 
 
Willoughby Memorial (Chippawa) Arena  
9000 Sodom Rd  
905-295-6554  
 
Public Skating Information: 905-356-7521 ext 5600 
Skate Niagara Ice Show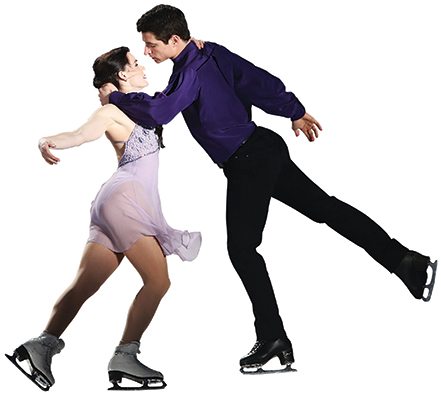 *Pictured Above: Olympic & World Gold Medalists Tessa Virtue and Scott Moir*
If ice skating interests you, but you would rather be a spectator, than you won't want to miss the 2nd annual Skate Niagara Ice Show being shown once again at the new Meridian Centre on February 26th, 2016 for ONE NIGHT ONLY.
Skate Niagara has once again brought together a star-studded ensemble of Canada's Olympic and World Champion skating icons, and this year it is bigger and better than ever! Hitting the ice for a night of entertainment and artistry starting at 7:30 pm are Tessa Virtue and Scott Moir, the sensational duo who made history by becoming the first Canadian couple to win the Olympic Dance title at the Vancouver Winter Olympics in 2010. The six-time Canadian National Champions took home the Gold Medal in the 2012 World Championships and the Silver Medal at the Sochi Winter Olympics in 2014.
Also performing:
Kurt Browning, a Guinness World Record holder for the first person to successfully land a quadruple jump in an international skating competition. Four-time Canadian figure skating champion and four-time World Champion, Kurt was awarded the Lou Marsh Trophy for Top Canadian Athlete in 1990. He was inducted into Canada's Sports Hall of Fame, Skate Canada Hall of Fame and is honoured with a star on Canada's Walk of Fame;
Nancy Kerrigan, an American former figure skater. She is the 1994 Olympic silver medalist, the 1992 Olympic bronze medalist, a two-time World medalist, and the 1993 U.S. National Champion;
Kirsten Moore-Towers, a St. Catharines native pair skater, ranked fourth in the World. She is the 2013 Four Continents silver medalist, 2014 Olympic team silver medalist, and 2011 Canadian National Champion. Kirsten helped Canada win silver at the 2014 Olympic Games in Sochi and at the 2014 Canadian Figure Skating Championships. Since June 2014, she has partnered with Michael Marinaro, creating a team with a strong work ethic, natural athletic talent, whose energy is highly contagious;
Javier Fernandez, a European figure skating champion who is the first man to ever win a World Figure Skating Championship and represent Spain in figure skating at the Olympic Winter Games since 1956. Javier is the 2015 World Champion, two-time bronze medalist at the World Figure Skating Championships, a three-time European Champion, the 2014 Grand Prix Final silver medalist and the 2011 Grand Prix Final bronze medalist;
Nam Nguyen, a first time Canadian champion at the 2015 nationals, who has an infectious smile and inspiring energy and enthusiasm. Nguyen has won three Canadian national men's titles from 2007-2008, becoming the youngest skater to win Juvenile, Pre-Novice and Novice. Nam took home the 2010 junior level bronze medal at the Canadian Figure Skating Championships and performed at the Vancouver 2010 Olympic Figure Skating Gala.
Nancy Kerrigan will choreograph the show, with assistance from former competitive figure skater Liz Manley.
For more information please visit them online at www.skateniagaraiceshow.com
Tickets are available online at www.ticketmaster.ca or www.meridiancentre.com, and at the Meridian Centre box office 
Sledding (ok, ok….coming soon!)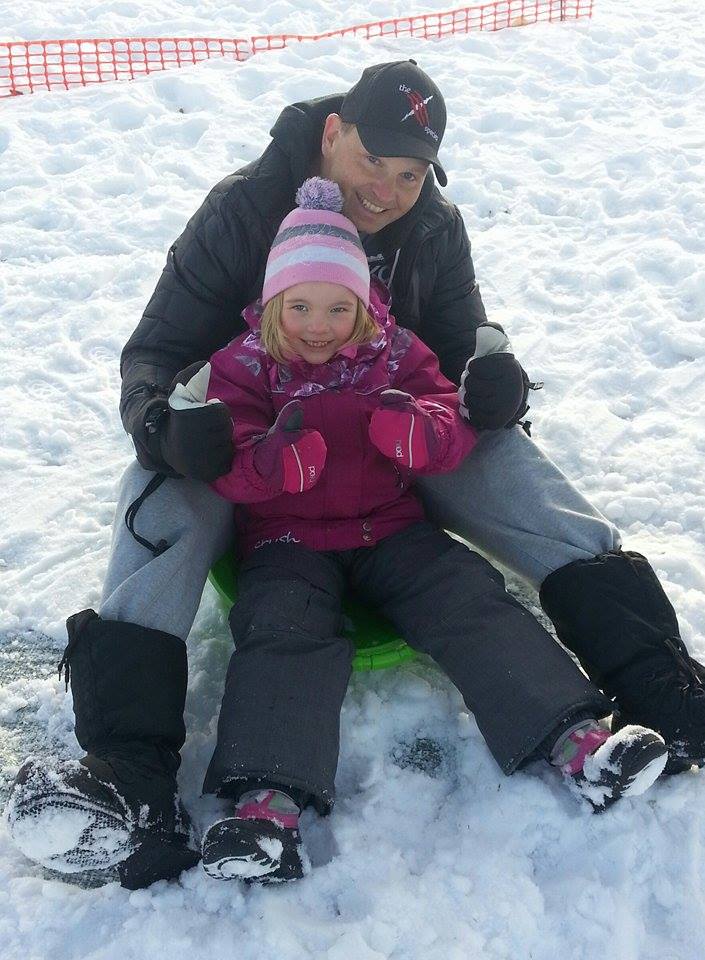 There are plenty of areas to fully enjoy Winter in Niagara doing this fun, family friendly activity. Here are just some places in Niagara Falls to grab the family and take advantage of the snow:
 Stamford Collegiate High School: 5775 Drummond Road, Niagara Falls.
 Firemen's Park: 2275 Dorchester Rd, Niagara Falls.
*For smaller kids* FH Leslie Park: 5250 Valley Way, Niagara Falls.
Burgoyne Woods Park: 30 Edgedale Road, St. Catharines.
Chippawa Park: 128 Fitch St., Welland.
 HH Knoll Lakeview Park: located at Sugar Loaf Street and Elm Street, PortColborne.
 Jaycee Park: 543 Ontario St., St. Catharines.
 Sugar Bowl Park:  100 Gilmore Road, Fort Erie.
 To receive similar content, "Like" us on Facebook @ https://www.facebook.com/niagarabuzz.ca
Let us know what you think!