The mild temperatures mean its a great time to get out and enjoy outdoor activities in niagara.  Let's take a look at some of the TOP picks:
*Pictured Above: Laser Light Shows presented by the Winter Festival of Lights*
Friday, January 15th, 2016 – Sunday, January 17th, 2016
Fallsview Laser Light Shows
Come on out to see some spectacular Laser Light Shows FREE for the public to view!
These occur from Thursday, January 14th – Sunday, January 24th, 2016 at the Fallsview Area Parking Lot – Corner of Fallsview Blvd & Main Street, Niagara Falls, ON.
Each evening there will be four (4) 15-minute laser light shows in the Fallsview BIA taking place at 5:30, 6:30, 7:30, & 8:30 pm.
In addition to these shows, attendees can have fun with our interactive laser booth where they can write messages or draw pictures at a nearby building with laser lights.
Niagara Icewine Festival
The Annual Niagara Icewine Festival is celebrated over three spectacular weekends, January 15, 16, 17, 22, 23, 24, 29, 30, 31 
Niagara is pleased to invite everyone to raise a glass of one of Canada's most cherished products, Ontario Icewine. Visitors from far and wide will make the Niagara Region their winter getaway this year to participate in a number of amazing wine and culinary events.
This Festival is a uniquely Canadian winter experience for all! From Gala evening toasts to chestnut roasts, ornate ice bars and winery tours, the Festival offers plenty for every taste.
For more information go to: www.niagarawinefestival.com
Eaglemania

When: 8:00 pm at the Seneca Queen Theatre
Tickets: $24.75 + HST and Processing Fee.
Fully Licensed.
EagleMania performs at the Seneca Queen Theatre in downtown Niagara Falls! For the past 3 years, they have been duplicating hits of the Eagles, as well as Don Henley, Glen Frey, and Joe Walsh's solo albums in their amazing live shows.
One of the comments you'll hear most often about EagleMania is that they sound EXACTLY like The Eagles. Audiences are amazed by how closely they sound to the real band. This is the one thing the band prides itself on. The band consists of an ensemble of veteran musicians whose goal is to faithfully reproduce the Eagle's repertoire, music they love to sing and play, always committed to giving their audience a perfect show every time they take the stage.
Visit www.senecaqueen.ca for ticket information
Niagara Falls Fireworks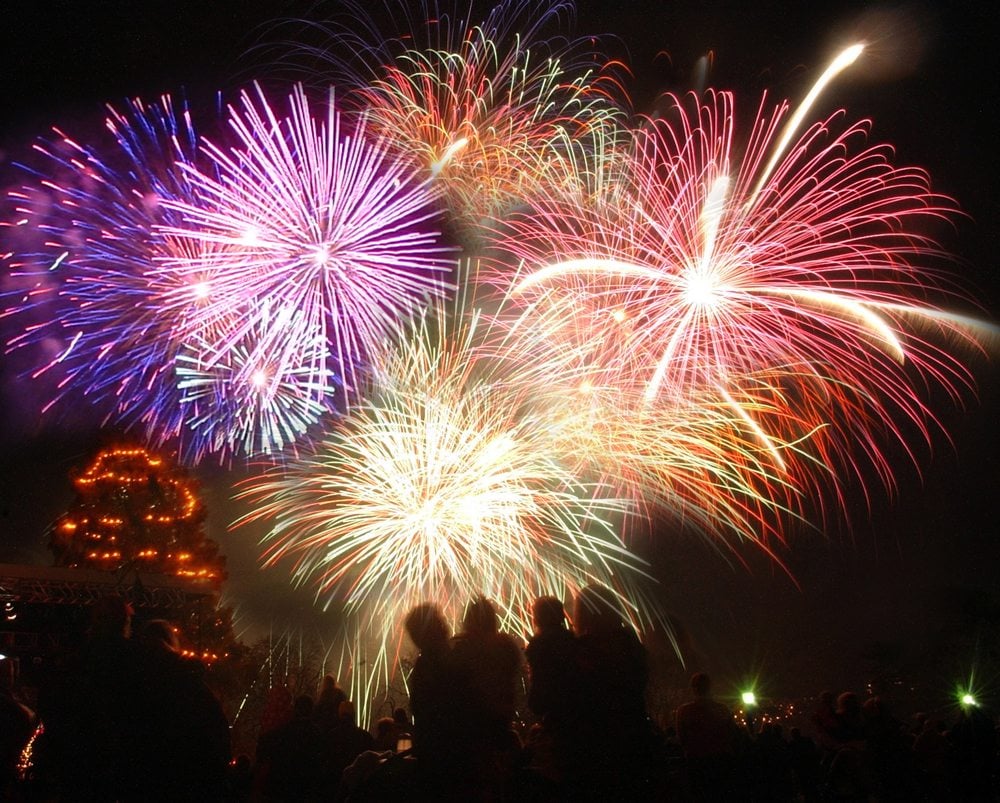 As part of this year's Winter Festival of Lights extraordinary season, we are pleased to present Friday night Niagara Falls fireworks shows at 9:00 pm every Friday until January 29th, 2016.
For the best spot to watch the Niagara Falls fireworks shows, head to Queen Victoria Parkat the bottom of Clifton Hill.
Spirit of Niagara Sound and Light Show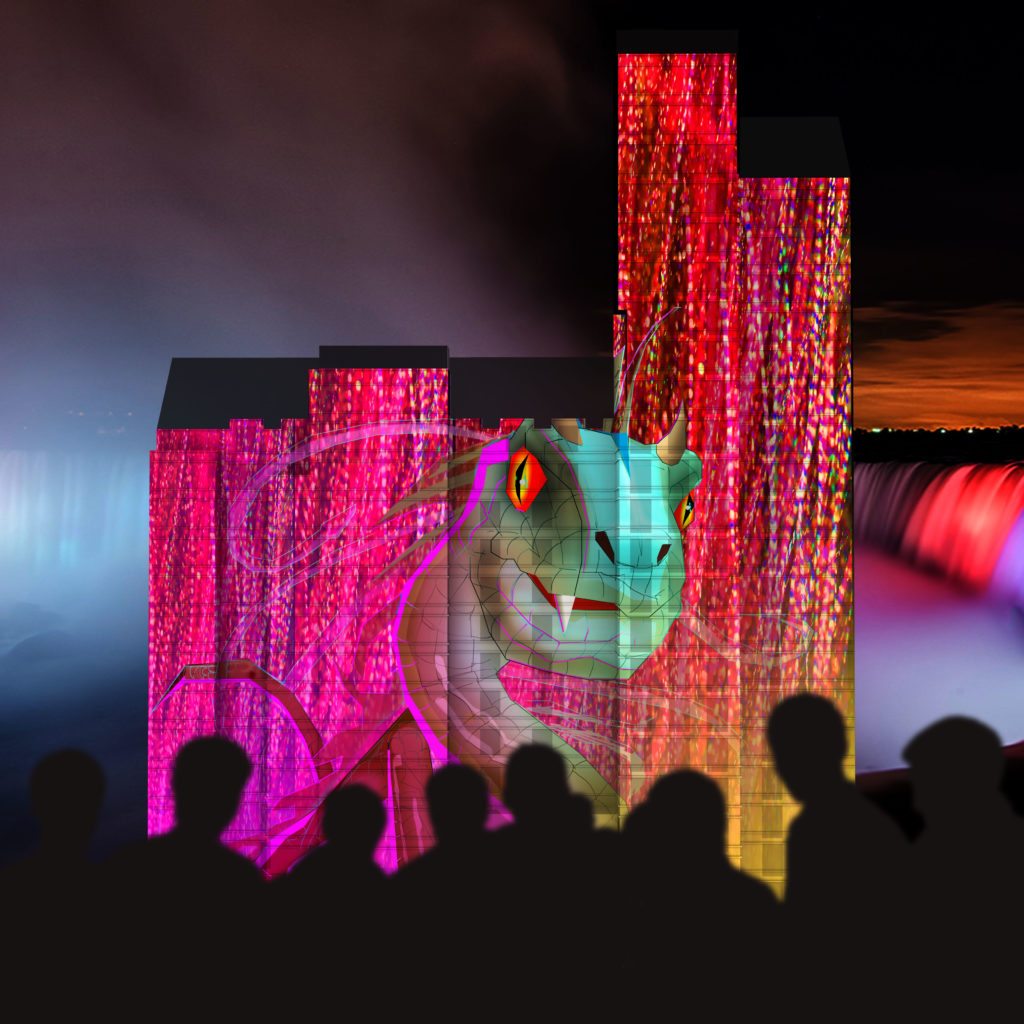 Through impressive state-of-the-art digital technology, this visually amazing show depicts Niagara's arts, culture and entertainment!
The 15 minute long Fallsview Sound & Light Show started on November 21st, and will continue to air throughout the Winter Festival of Lights season with four showtimes every night until January 31st, 2016.
Times: 6:00 pm, 7:00 pm, 8:00 pm, 9:00 pm
Event Address: The Oakes Hotel Overlooking the Falls – 6546 Fallsview Blvd., Niagara Falls, ON.
Ghost Walks in Niagara-on-the-Lake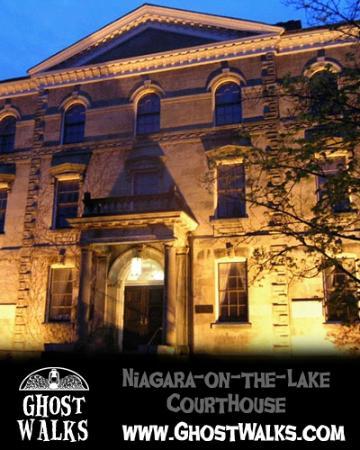 Every Saturday at 7:00 pm in January you can experience a ghost walk in Canada's Most Haunted Town! This tour begins at "the Haunted Shop" at 126 Queen Street in Niagara-on-the-Lake and features the old town and the many stories of ghosts and dark history.
Detailing the rich stories fitting of such a historically dark place, including the ghost of an angry soldier at The Angel, the violent legend on the shores of Lake Ontario, and a house that makes cameras go crazy.
Also includes stops outside the Niagara-on-the-Lake Courthouse, Prince of Wales Hotel, Apothecary, Royal George Theatre.
Stories of séances, town secrets, legends in the birth place of our nation and the violent heart of the only war fought on Canadian soil.
Prices: 
Adults: $13.00
Children (13 and Under): $5.00
Seniors (60 and over): $10.00
For more information and for tickets sales, visit www.ghostwalks.com
To receive similar content, "Like" us on Facebook @ https://www.facebook.com/niagarabuzz.ca
Let us know what you think!