Hornblower Niagara Cruises announced a major investment in a new and existing infrastructure, which is intended to eliminate visitor lines at its Ticket Plaza and Guest Elevators. Hornblower Niagara Cruises is investing $5 Million to build a new Funicular Incline Railway system, a complete modernization and re-fit of its existing elevators as well as increased utility capacities.
Work includes the engineering and construction of a new Funicular Incline Railway designed with 2 passenger rail cars, each with 56-passenger capacity (1 full motorcoach each). Located immediately adjacent to the Hornblower Group Tour Check-in kiosk located at the foot of Clifton Hill, the Funicular will provide immediate and seamless entry to the Hornblower Landing area for arriving Tour Groups.
Tour Groups will enjoy the panoramic views of the Great Gorge, Niagara River, American and Horseshoe Falls during their descent provided by the new state-of-the-art glass-enclosed railway cars designed to optimize the guest viewing experience. Engineering and Design Companies AnCam of Oakville, Ontario in cooperation with Heller Manus of San Francisco, California have already begun work towards completion in time for the 2017 busy tourist season.
In addition to the Funicular project, Hornblower Niagara Cruises is also undertaking a complete modernization and re-fit of its elevators. ThyssenKrupp Elevator Canada has been contracted and work is underway to upgrade all four elevators. Modernization and upgrade work is scheduled is to be completed before the planned April 1st opening of Hornblower's 2017 operating season. When complete, elevator upgrades will increase elevator capacity by more than 35%.
"No more lines is the first of many exciting new enhancements planned for 2017", said Mory DiMaurizio, Hornblower Niagara Cruises General Manager. "Hornblower's multimillion dollar investment in key infrastructure is testimony to our commitment to continuous improvement of our Guest Experiences."
Hornblower Niagara Cruises continues to enjoy unprecedented visitor growth, establishing a record annual attendance of 2.2 million+ passengers in its 2016 operating season.
To stay up to date with this new project, and to purchase tickets online, please visit www.niagaracruises.com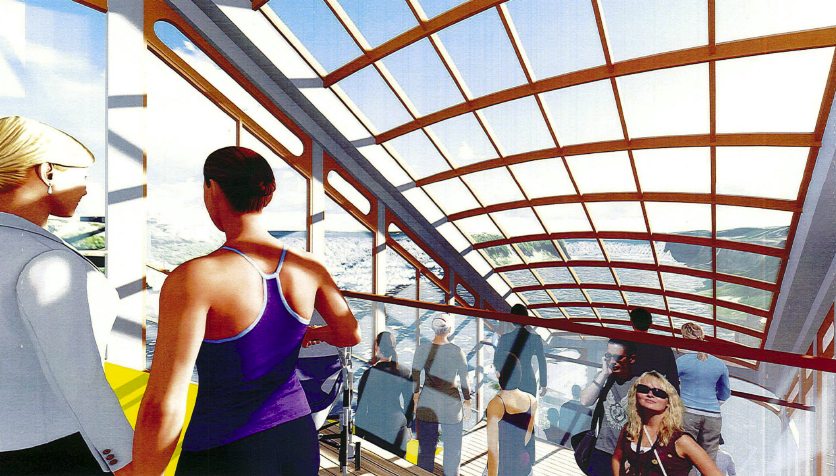 To receive similar content, "Like" us on Facebook @ https://www.facebook.com/niagarabuzz.ca
Let us know what you think!