It's a spooky evening out there in the Niagara Region!  If you are looking for something to do there is lots on the go!
Haunt Manor Hayrides and Haunted Houses
HAUNT MANOR
Haunt Manor Hayrides and Haunted Houses is a theatrical hayride, corn maze and 7 separately themed haunted houses. Each year the overall theme changes and the Haunted Houses and characters give you a new experience, so yearly you will get immersed in a whole new world of creepiness.   Recommended 13+ Halloween Lights Out – October 31 | 07:00 PM – 10:00 PM
WHERE: 9387 Lundy's Lane, Niagara Falls.
Haunted Hayride -$30 + HST
Scenes from Haunt Manor!
Halloween Ghost Tours
Some believe that Halloween is the time of year when supernatural forces are most powerful, and the barrier between this world and the next is at its weakest. For others, it's just the perfect time of year for a good ghost story. Check out an exploration of the scariest aspects of haunted Fort George.
Halloween Event date
October  31 | 7:00, 7:15 & 7:30 PM.
10:00, 10:15 & 10:30 PM.
Halloween Location
Fort George National Historic Site, 51 Queen's Parade
Niagara-on-the-Lake
$25.00
Halloween on the Hill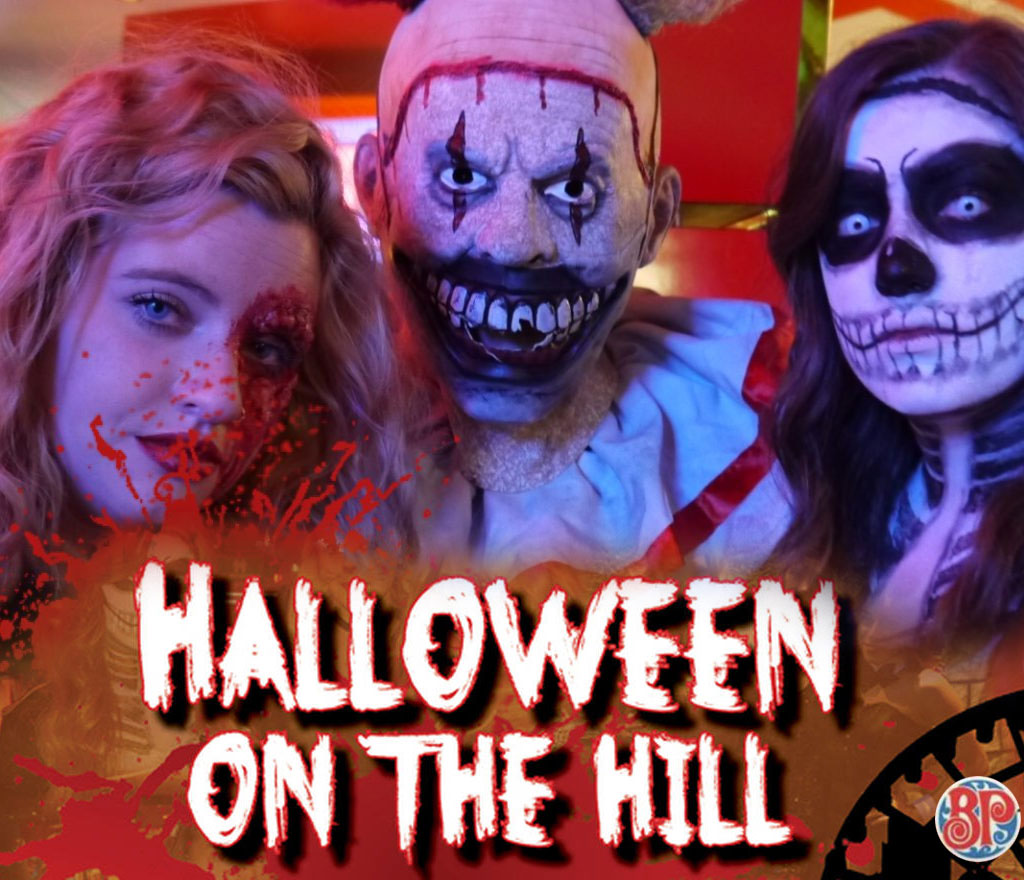 Head to Boston Pizza Clifton Hill and be sure to wear a great costume! Your favourite BP location will be transformed into a haunted house with a night full of fun, dancing, and multiple category prize packs for best costumes!
Boston Pizza Clifton Hill: 4960 Clifton Hill, Niagara Falls, On.
When: Thursday, October 31st, 2019
Time: 9:00 pm to 2:00 am
Price: FREE cover
Halloween Thriller & Aftermath at Club Seven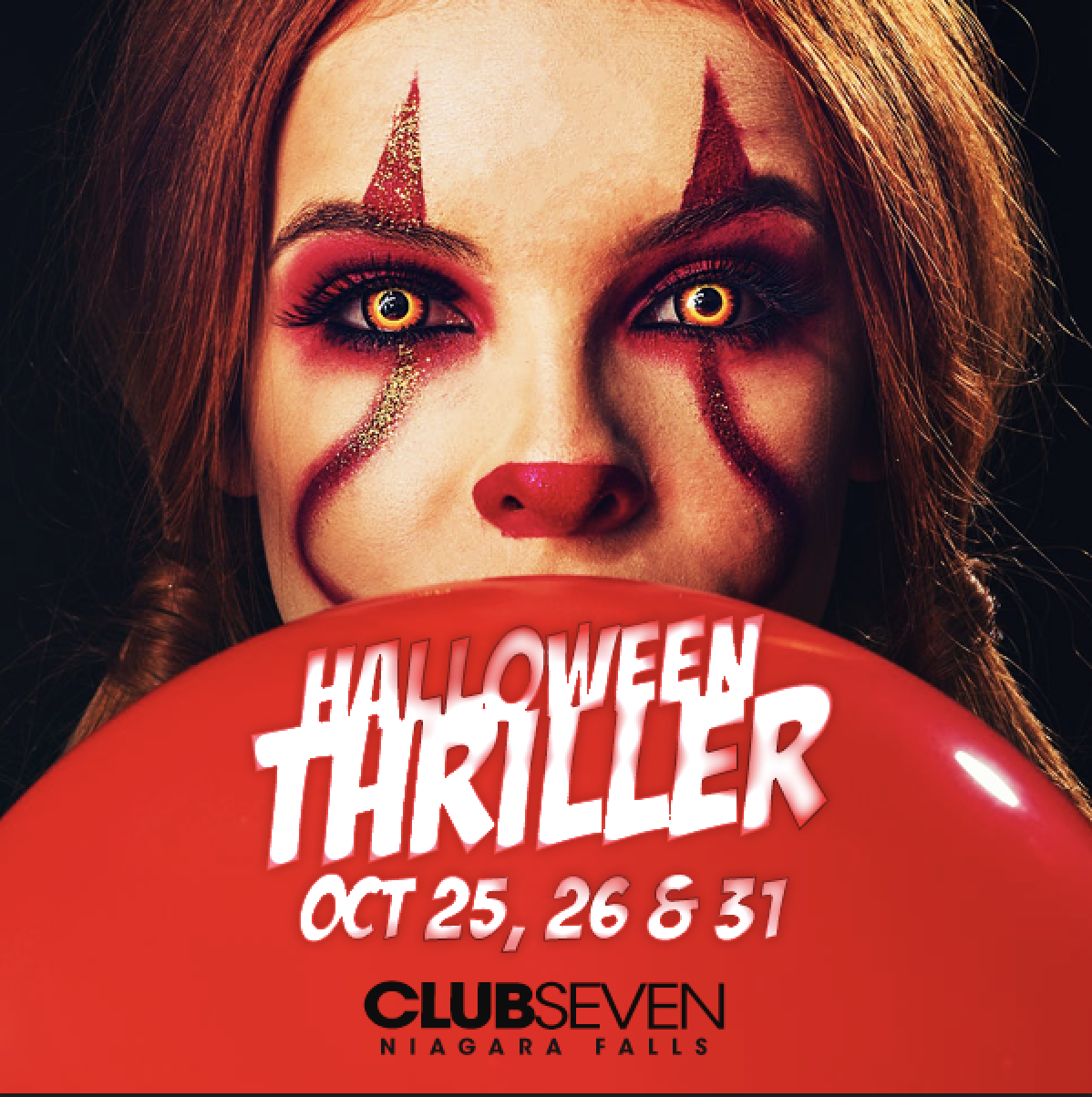 Halloween happens at Club Seven with costumes & prizes.
Halloween Weekend in Niagara is shaping up to be one of the most insane holidays of the year. Remember going door-to-door every Halloween?
Well the impressive grown up version is Clubbing for Halloween!
So Don't miss out on the best Halloween Parties in the 905. It is action packed and you won't want to miss a beat or a trick or treat. This Event Sells out every year.
Club Se7en Niagara, 5400 Robinson St., Niagara Falls Ontario
When: Halloween Thriller  October 31st, 2019, Halloween Thriller Aftermath November 1 & 2nd, 2019.
Time: 10pm to 3am
Price: Call 905.354.7100 or Text 289.969.5803 for info/glist & bottles
The Tunnel of Terror: Moles Mad House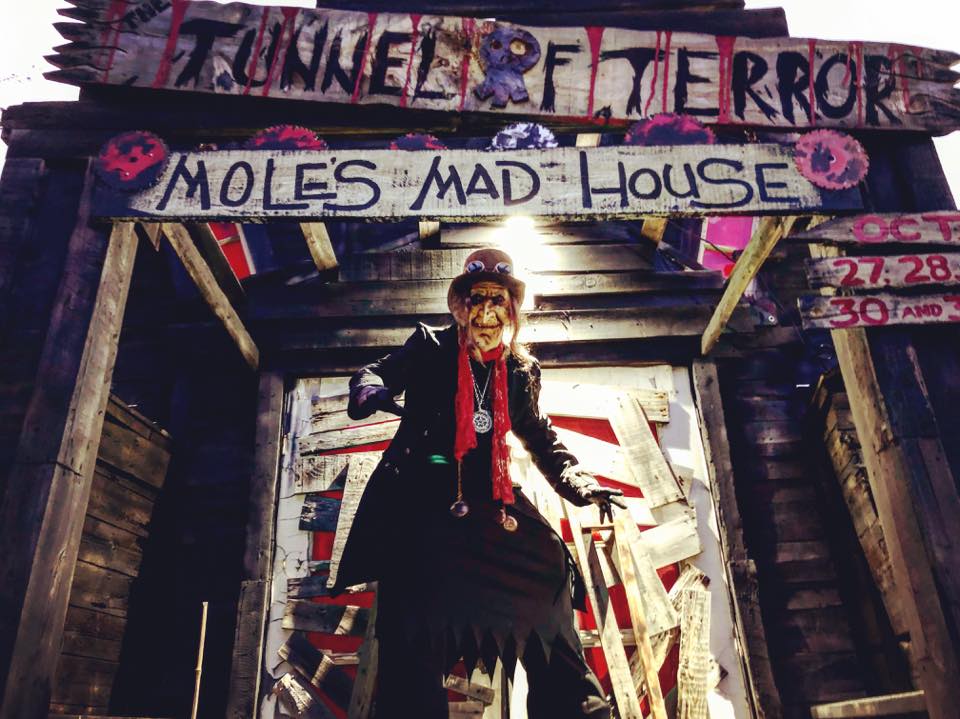 The Tunnel of Terror is Niagara's Biggest, Scariest and a 2 time award winning Halloween Fundraising event held in Niagara Falls, Ontario.  Money raised goes towards donations for a local child with cancer and food donations for our local food bank Project Share.
This year's theme is MOLES MAD HOUSE!
MOLES MAD HOUSE is a 1100 square foot creepy compound. Upon arrival, you will be greeted by Moles mistress and she will be able to give you the information you need to enter Moles Mad House.
Tunnel of Terror: 3007 Loyalist Ave. Niagara Falls, On. L2J 3KB
When:  October 31st, 2019
Time: 5-9 pm, Halloween 5-10pm
Price: $15 Entry
Nightmares Fear Factory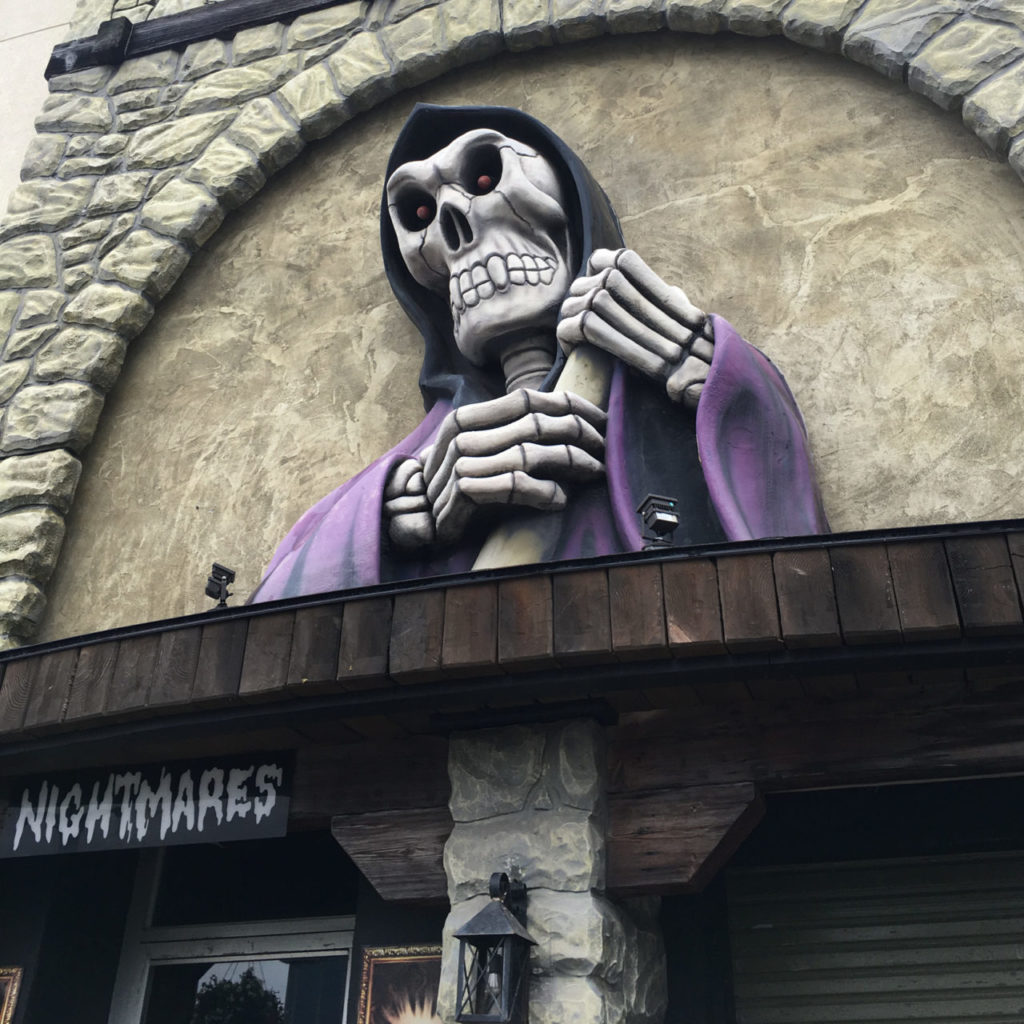 At Nightmares Fear Factory in Niagara Falls, Ontario, Canada, you will find horror, and horror will find you too. The halls are dark, narrow, and long. The walls shift. The eyes watch. Hands reach. Things scream.
Halloween night at Nightmares Fear Factory, Niagara Falls, Ontario, Canada is not an experience you will ever forget.
Nightmares Fear Factory: 5631 Victoria Avenue, Niagara Falls, ON L2G 3L5
When: Open Year Round!
Time:  Sunday – Thursday 11:00 am-12:00 am;
Friday – Saturday 11:00 am-2:00 am
Price: Starts from $11.27
Happy Halloween!
To receive similar content, "Like" us on Facebook @ https://www.facebook.com/niagarabuzz.ca
Let us know what you think!