Police say at approximately 11:11pm on Sunday, April 12th, 2020,  officers in St. Catharines responded to a robbery that had just occurred at the Petro Canada Gas Station located at 270 Bunting Road.
The suspect fled (pictured below), prior to police arrival and was not located during a subsequent search of the area. No one was injured during the robbery.
The suspect is described as a male, 5'11" tall, with a thin build wearing a black jacket with the hood up, black pants, a black face mask, blue gloves, and black pants.
The Niagara Regional Police are asking anyone with information or who might have seen the suspect to contact police. Detectives can be reached at: (905) 688-4111, dial option 3, badge #9412.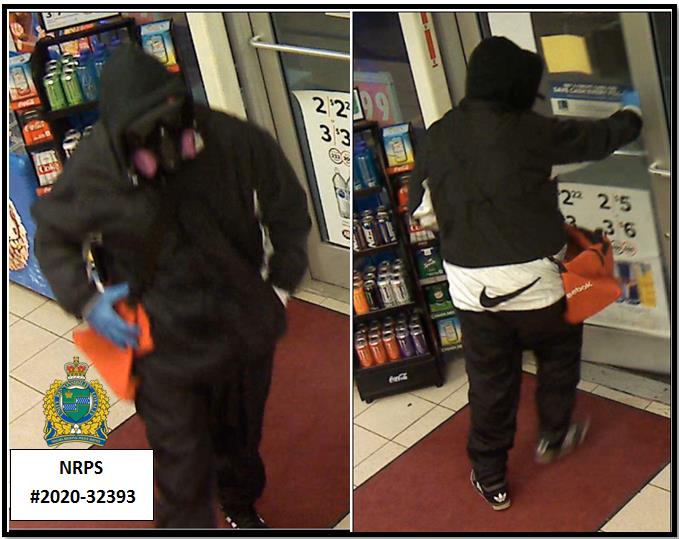 To receive similar content, "Like" us on Facebook @ https://www.facebook.com/niagarabuzz.ca
Let us know what you think!