It's going to be a gorgeous weekend so why not get out and enjoy some of the local buzz?
Here are a few ideas! Friday, May 8th, 2015 – Sunday, May 10th, 2015,  Niagara Folk Arts Festival – Ambassadors' Ball Dinner
When: Friday, May 8th, 2015 at 6:00 pm
Where: Canadian Polish Hall, 43 Facer St., St.Catharines
Celebrate "World Culture" through music, food and dance at the 46th Annual Niagara Folk Arts Festival. This is Canada's Oldest Heritage Festival that begins May 1-31, 2015.
To kick off the event, it begins with a gala presentation of the 2015 Festival Ambassadors representing Niagara's many ethno-cultural clubs. Enjoy dinner, dancing, live music and entertainment. Black tie is optional.
Visit folk-arts.ca to purchase your tickets 
Pelham Art Festival

The Pelham Art Festival is the premiere spring art exhibition in Southern Ontario, now in its 29th year. Over 70 juried artists exhibit artworks ranging from original paintings in oil, acrylic, encaustic, pastel, pottery, ceramic, raku, woodturning, glass and jewellery.
Proceeds benefit Pelham Libraries and Community Arts projects. The Pelham Art Festival has proudly donated over $375,000 back to the community.
Purchase artwork from the professional artists selected to participate in the Festival, listen to live musical entertainment, and sample hors d'oeuvres served by the culinary arts students.
Enjoy a glass of Niagara wine from our cash wine bar.
The Pelham Art Festival runs all weekend:
Friday, May 8th: 7:00 pm to 10:00 pm
Saturday, May 9th and Sunday. May 10th: 10:00 am to 5:00 pm
For more information visit www.pelhamartfestival.com 
Floral Showhouse Annual Hydrangea Display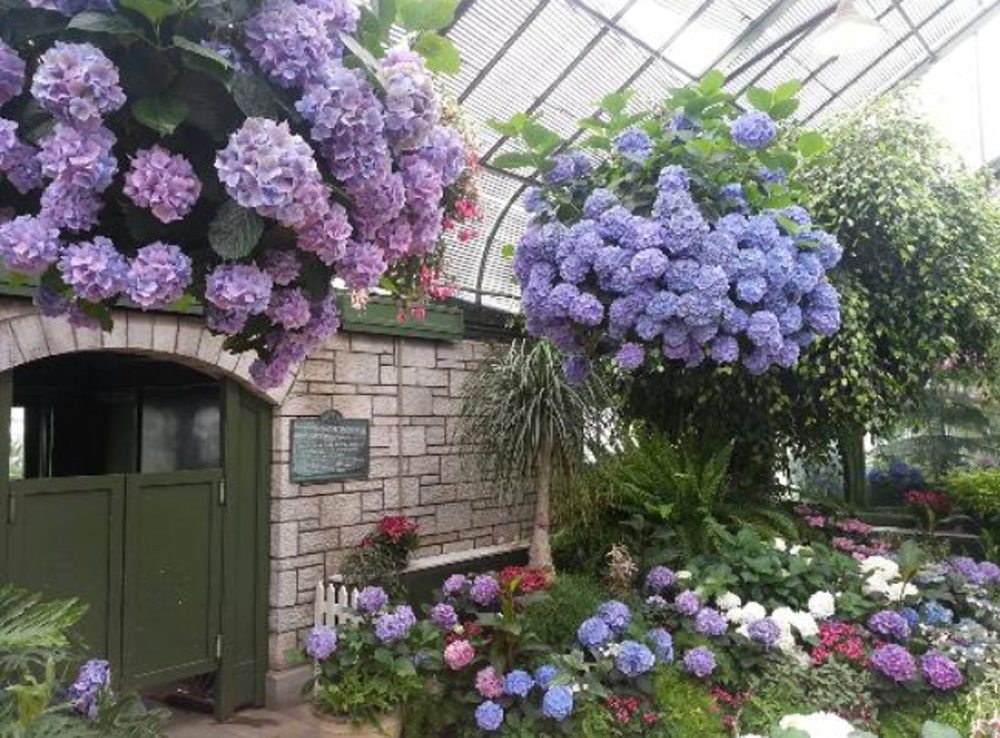 When: Saturday, May 9th to Friday, June 5th, 2015 from 9:30 – 5:00 pm 
Visit the Floral Showhouse and check out gigantic spheres of Spring colour in a spectacular display of blues, pinks and white.
Cost: $5.00/Adults (13+) and $3.75/Children (6-12). Children 5 and under are free.
Hornblower Niagara Cruises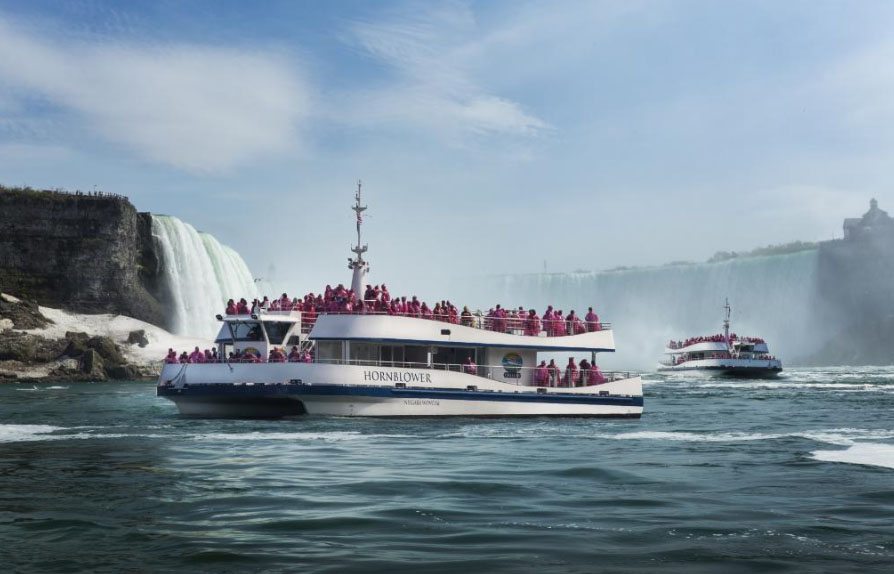 Hornblower Niagara Cruises officially opened for its second season on Thursday, April 30th, 2015, so why not be one of the first of the season to catch a ride before it starts getting really busy?
This is an intimate tour that gets you as close as possible to the breathtaking flow of water, power and mist that is the magnificent Niagara Falls. Within the Niagara Great Gorge you will journey past the American Falls, Bridal Veil Falls and into the very heart of the famous Horseshoe Falls.
Hornblower Niagara Cruises is located on the Niagara Parkway at the north end of Queen Victoria Park, close to the Rainbow Bridge and Oakes Garden Theatre at the foot of the Clifton Hill tourist area.
Visit www.niagaracruises.com for more information
Ghost Walks in Niagara-on-the-Lake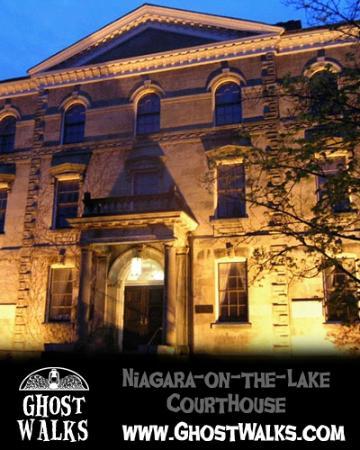 Every Friday, Saturday, and Sunday evening in May from 8:30 pm – 10:00 pm you can experience ghost walks in Canada's Most Haunted Town! This tour begins at "the Haunted Shop" at 126 Queen Street in Niagara-on-the-Lake and features the old town and the many stories of ghosts and dark history.
Detailing the rich stories fitting of such a historically dark place, including the ghost of an angry soldier at The Angel, the violent legend on the shores of Lake Ontario, and a house that makes cameras go crazy.
Also includes stops outside the Niagara-on-the-Lake Courthouse, Prince of Wales Hotel, Apothecary, Royal George Theatre.
Stories of séances, town secrets, legends in the birth place of our nation and the violent heart of the only war fought on Canadian soil.
Prices: 
Adults: $13.00
Children (13 and Under): $5.00
Seniors (60 and over): $10.00
For more information and for tickets sales, visit www.ghostwalks.com
 Kelsey's Niagara: Saturday Evening Entertainment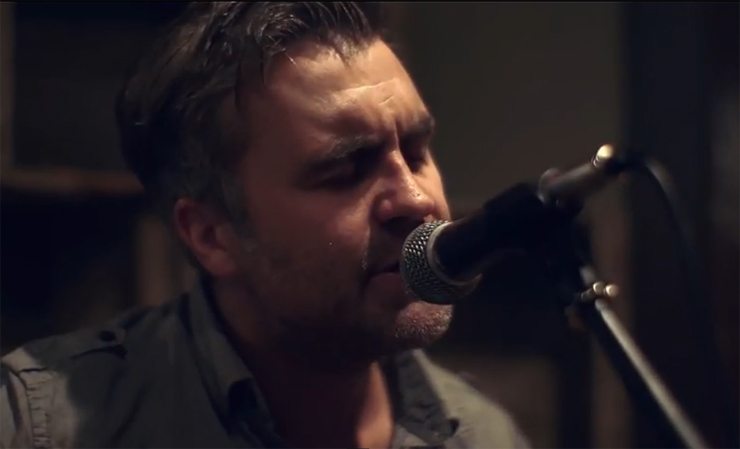 Every Saturday evening from 10:00 pm – 2:00 am, Kelsey's Niagara rounds up some of the most talented Niagara musicians to entertain you as you dine and relax the night away. This Saturday, May 9th, enjoy the sounds of James Gizzie.
**Last Weekend for the Nocturnal: Creatures of the Night Exhibit!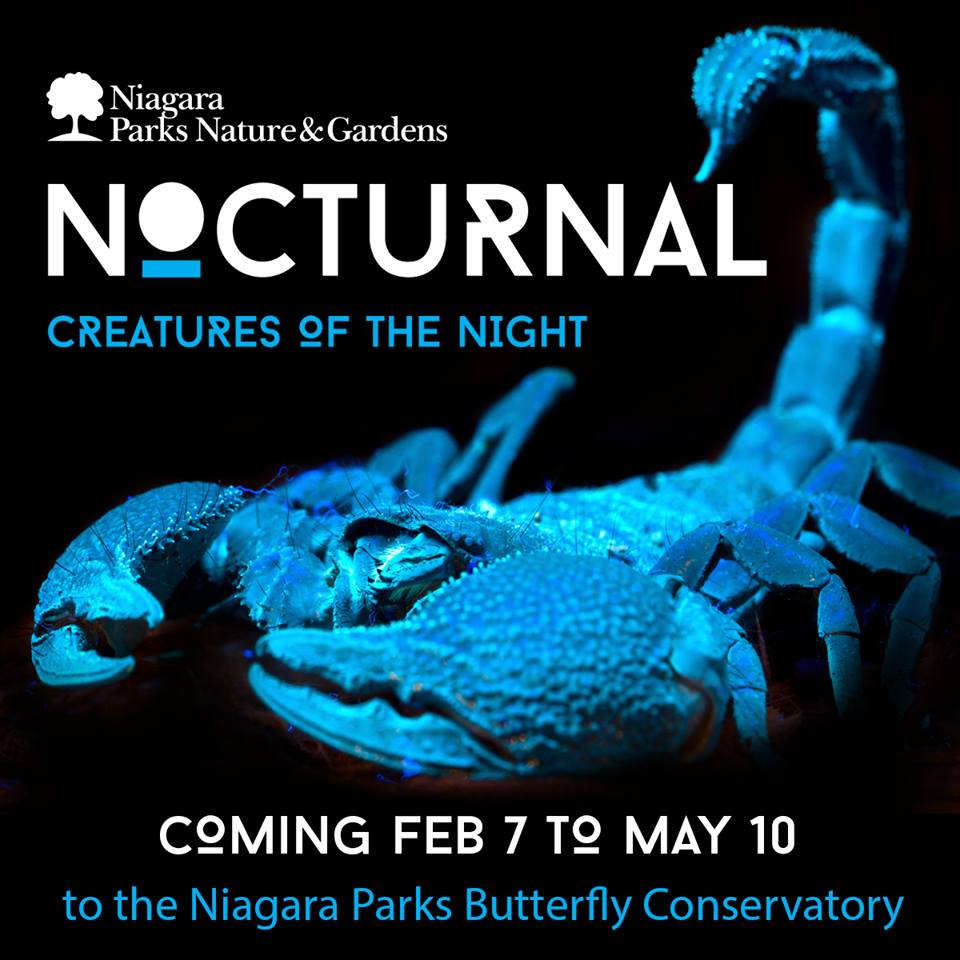 An awesome addition to the Niagara Parks Butterfly Conservatory runs only until this Sunday, May 10th, 2015.
"Nocturnal: Creatures of the Night" examines a variety of nocturnal reptiles, bats, snakes, and spiders in their own natural setting, as you will step into the dark to experience these creatures during their "day".
You can simply watch from afar, or you have the option to get hands-on with their zoo experts, who will be on hand to answer all your questions in this educational exhibit.
"Nocturnal: Creatures of the Night" is included with regular admission to the Butterfly Conservatory.
Prices:
Adults: $13.95 + tax (13+)
Children: $9.10 + tax (6-12)
Ages 5 and Under are FREE 
*Parking at the Botanical Gardens is $5.00. Local residents may pay a one-time fee of $11 for an annual parking pass.
Yuk Yuk's Stand-Up Comedy at Casino Niagara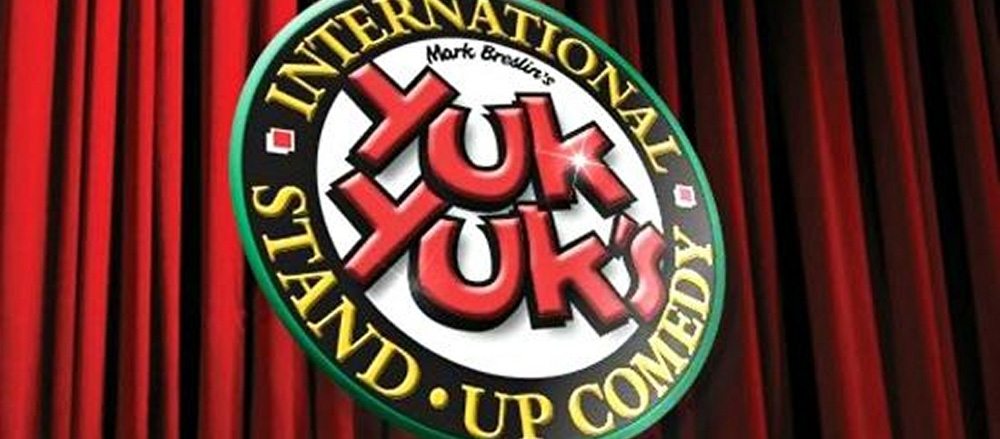 Considered one of the premier comedy dens, Yuk Yuk's Niagara showcases some of the best comedic talent, and the funniest rising stars. Here you'll be entertained with hilarious, uncensored material all night long.
This Friday, May 8th and Saturday, May 9th, Yuk Yuk's has Sam Easton performing.
Shows start at 9:00 pm on Friday's, and 8:00 pm & 10:30 pm on Saturday's.
Tickets prices: $16.19
Get your tickets at the PAC Booth in Casino Niagara or by calling 1-877-YOU-LAFF (968-5233).
Rumours Night Club


Friday and Saturday nights at Rumours Night Club on Clifton Hill features our resident DJ Oz-E spinning the tunes until the wee hours of the morning — Rumours is always the place to be to unwind and party the weekend away! Friday's are always free cover for ladies all night long — but whichever night you choose, it's always a wild party!
While you're on Clifton Hill, don't miss out on some of Niagara's most popular attractions that only the Clifton Hill Fun Pass provides with savings at 50% off the retail price! Click the image below for details: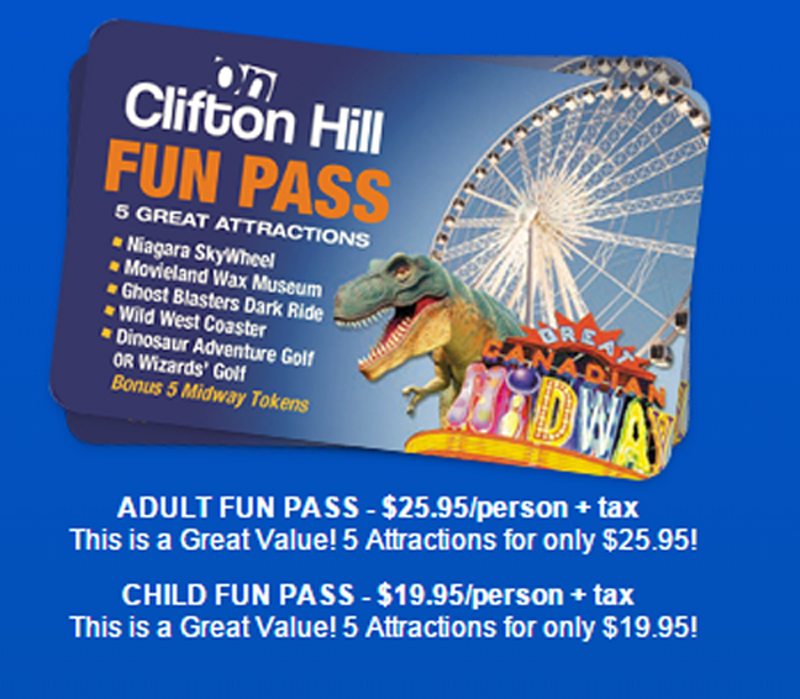 Check out our brand new "Wild West Coaster" now included in the Clifton Hill Fun Pass!
The "Wild West Coaster" combines modern special FX technology including fully immersive stereoscopic imaging , realistic motion with up to 2 G's of acceleration, special seats that bear 400 movements per second, plus intense wind effects and dazzling light effects. It truly is a state-of-the-art attraction!
Free Live Music at Casino Niagara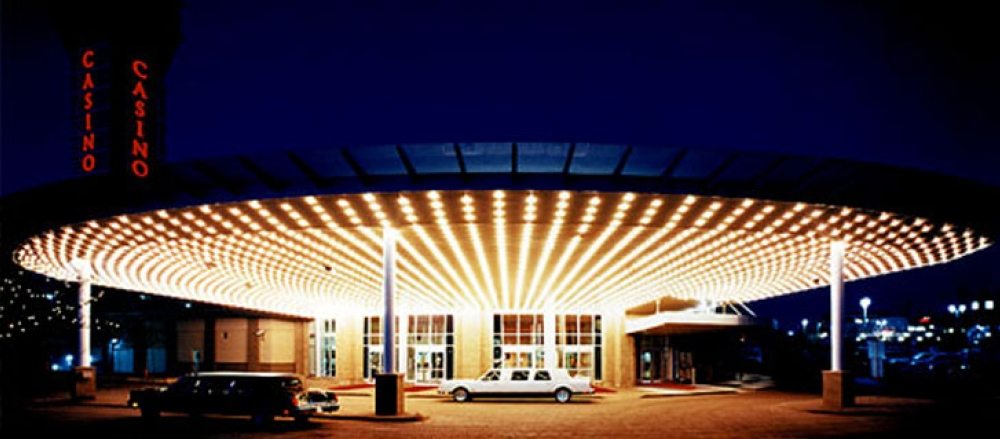 If gambling isn't your thing, here's another reason to head to Casino Niagara – Friday's and Saturday's in May from 8:00 pm – 12:00 am has live music on the level 3 stage located near the Market restaurant. This upcoming Friday and Saturday night (8th & 9th) has "New York Minute" performing.
New York Minute is a funk/rock band that covers every generation. Everything from Elvis' All Shook Up, Billy Idol's Rebel Yell and Guns and Roses' Sweet Child of Mine, to our own Canadian-born Brian Adams' Summer of '69.
These are just a few things to do in Niagara Falls this weekend. Whatever you decide to do, there is always something happening in Niagara Falls. Stay connected to me for more information on Niagara Falls events, news and upcoming contests.
For more information: www.cliftonhill.com
To receive similar content, "Like" us on Facebook @ https://www.facebook.com/niagarabuzz.ca
Let us know what you think!