It looks like it will be a great weekend, so get out there and enjoy some local fare!
Here are a few ideas to get you going…..
Friday, June 5th, 2015 – Sunday, June 7th, 2015
Niagara Falls Comic Con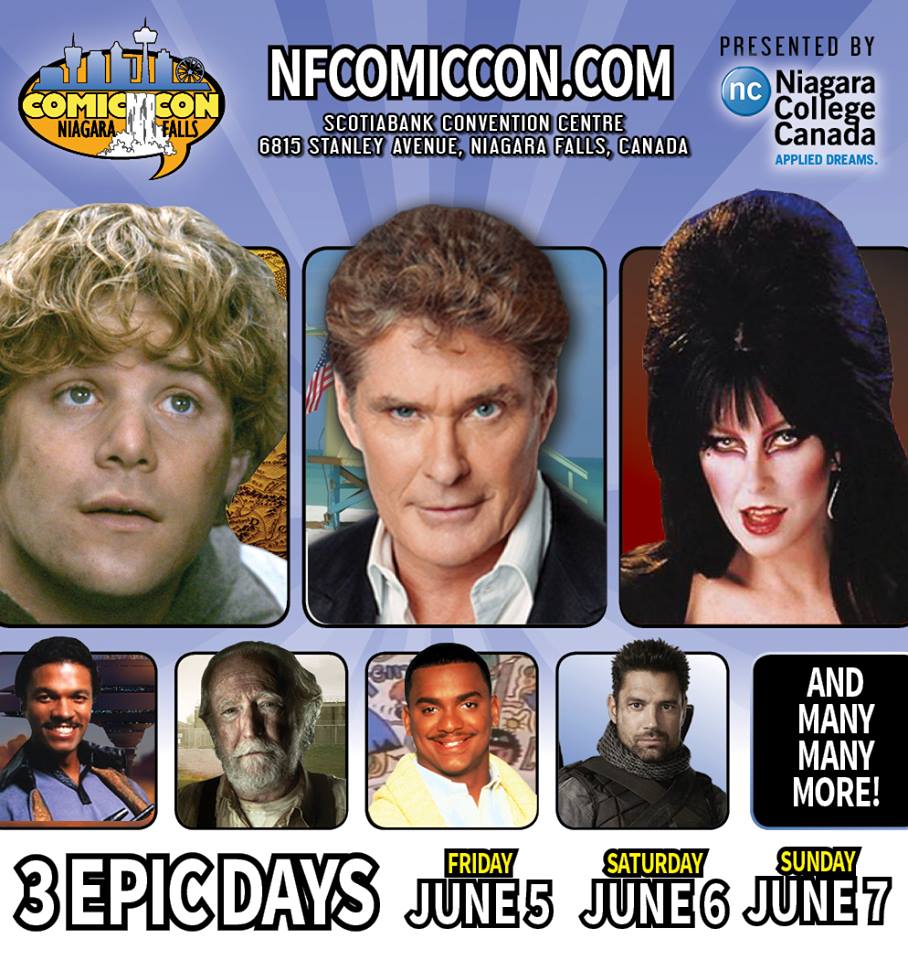 It's the Niagara Falls event many people have been anticipating since last year's show, and this year's event proves to be even BIGGER! It's the Niagara Falls Comic Con! Thousands of comic book collectors, horror, fantasy and sci-fi lovers, artists and everyone in between will be lining up for this event, at more than 200,000 square feet. They have exhibitors, comic books, cosplayers and cosplay contests, movie screenings, celebrity autographs and photo-ops, workshops, Falls Horror Fest and much, much more at the ScotiabankConvention Centre located at 6815 Stanley Avenue right here in Niagara Falls.
For more on this event, plus a list of all the confirmed celebrities, click here.
Niagara Brewing Company Grand Opening!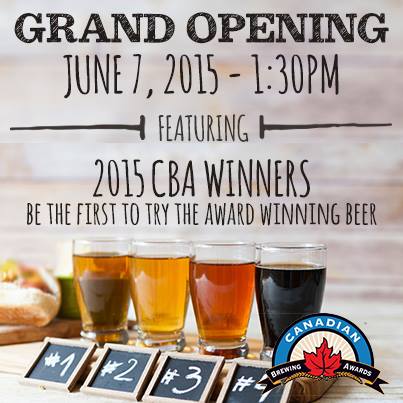 On Sunday, June 7th, head to Clifton Hill's newest addition, the Niagara Brewing Company for its Grand Opening celebration at 1:30 pm.
This is Niagara's newest craft brewery, which "employs daring processes, bold flavours, and a sharp and fiery desire to create the perfect beer."
Be the first to try its award-winning beers while enjoying live entertainment and delicious food!
The Niagara Brewing Company in located at the corner of Clifton Hill and Falls Avenue. Regular hours will be daily from 11:00 am to 11:00 pm. 
Exotic Car Show at Club Seven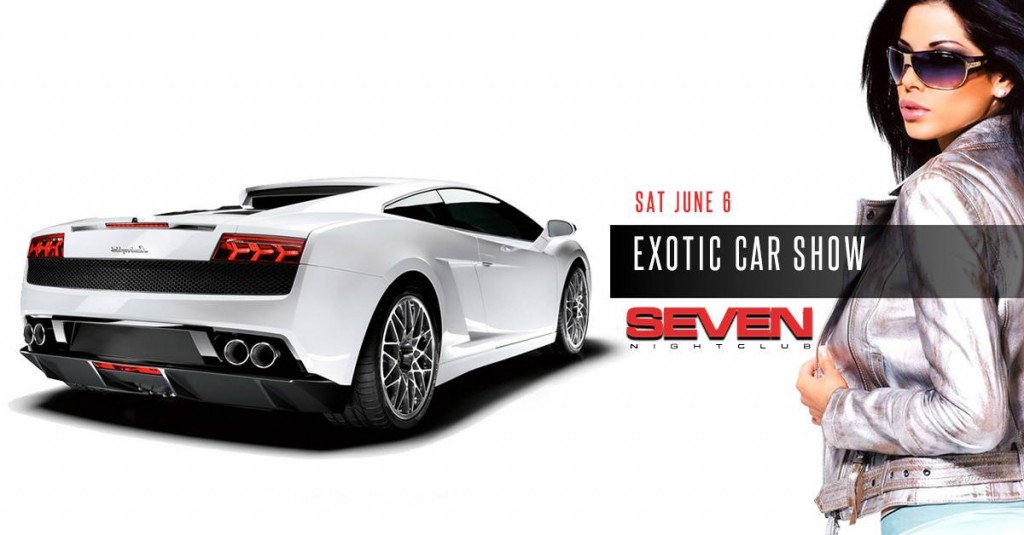 On Saturday, June 6th from 6:00 pm – 10:00 pm, Club Seven will be hosting their 2nd Annual Exotic Car Show.
Located in the parking lot at 5400 Robinson Street (at Fallsview Blvd.), there will be a wide display of exotic cars such as Lamborghini's, Ferrari's, Maserati's, Audi R8′s, and SLS Mercedes!
 Niagara Falls Women's Half Marathon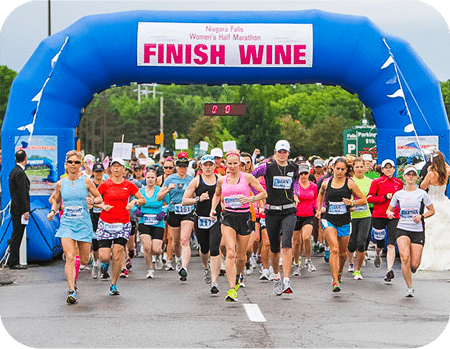 Run past the Falls TWICE in the Niagara Falls Women's Half Marathon happening on Sunday, June 7th, 2015.
Grab your girlfriends and join in for an empowering celebration of health and fitness, with some added "extras" for the ladies!
This is a great course for personal best times, wine and cosmetics in swag bag, and firefighters putting the finisher medal around your neck! There is unique music before the start, a celebrity starter, and a cornucopia of fruit, cookies and chocolate milk.
The Niagara Falls Women's Half Marathon will be capped at 4,000 entrants.
The race starts at 8:00 am sharp!
For more detailed information on this event: www.nfwhm.com 
Word & Deed Bike-A-Thon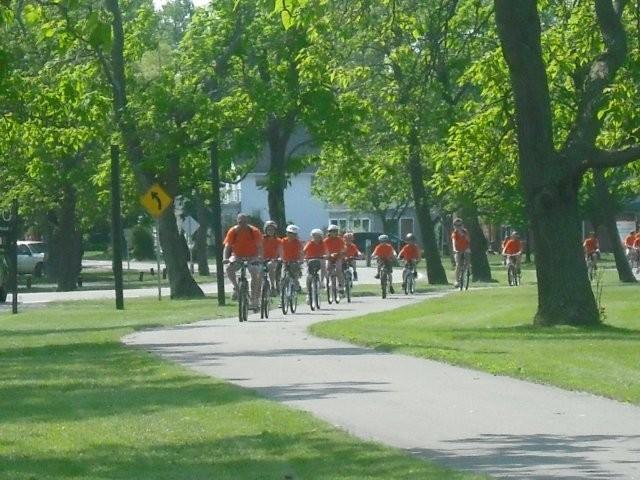 In support of the Nakekela HIV/AIDS Clinic in South Africa, join is in a Bike-a-thon along the beautiful Niagara River!
Challenge yourself with family and friends and bike the entire 52KM length of the Niagara Parkway, or enjoy the shorter 32KM route. The Bike-a-thon will be followed by a delicious and FREE bbq lunch! Help them exceed their goal of $70,000. There will be prizes for the top ten fundraisers.
8:30AM: Buses leave McFarland Park to shuttle participants to Mather Arch
9AM-11AM: Registration at Mather Arch in Fort Erie
10AM: Send off at Mather Arch in Fort Erie
12PM: Participants in the shorter *32KM route will be shuttled to McFarland Park (and the BBQ!) from their end point (King's Bridge Park in Chippawa)
This year, the shorter route will be 32 KM and the route (and registration) begins at Mather Arch Park and ends at King's Bridge Park in Chippawa (the starting point of previous years).
Please visit www.wordanddeed.org for more information and to register. Contact hanna@wordanddeed.org if you have questions
Floral Showhouse Annual Hydrangea Display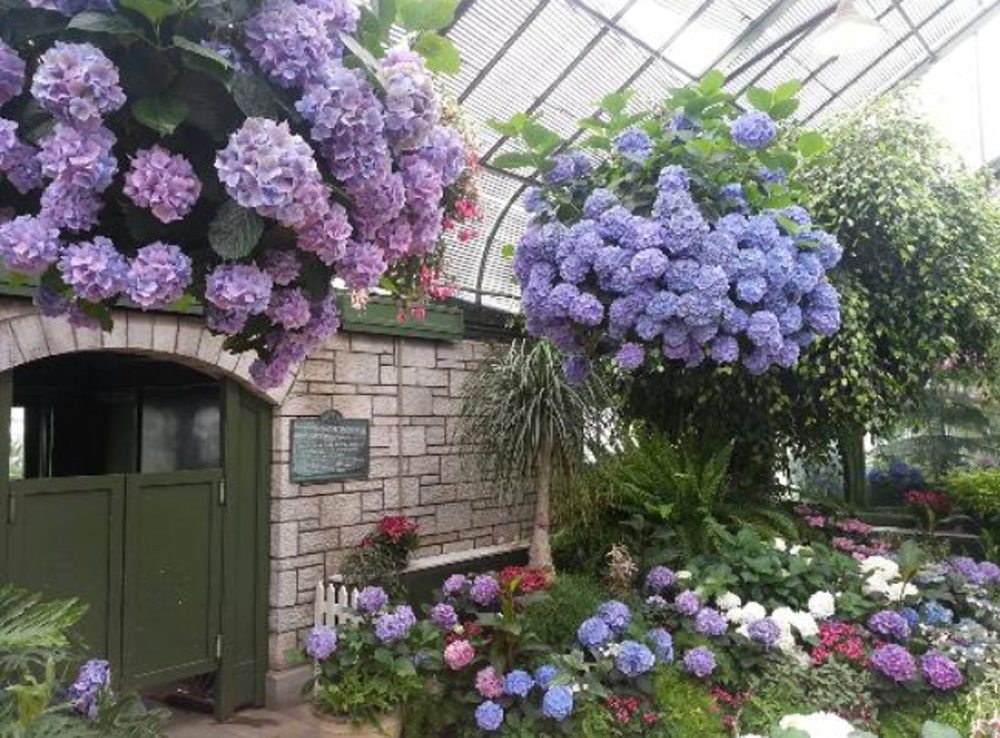 When: Saturday, May 9th to Friday, June 5th, 2015 from 9:30 – 5:00 pm 
Visit the Floral Showhouse and check out gigantic spheres of Spring colour in a spectacular display of blues, pinks and white.
Cost: $5.00/Adults (13+) and $3.75/Children (6-12). Children 5 and under are free.
Hornblower Niagara Cruises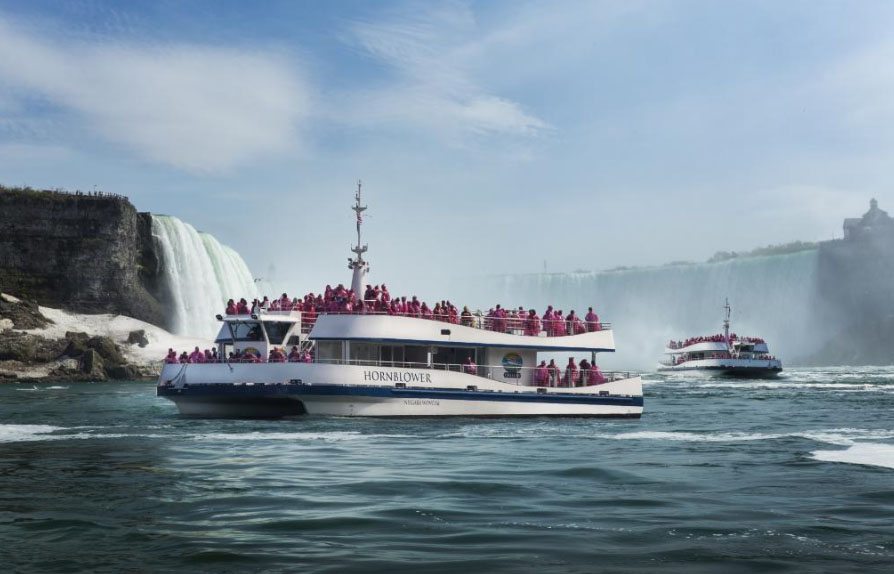 Hornblower Niagara Cruises is an intimate tour that gets you as close as possible to the breathtaking flow of water, power and mist that is the magnificent Niagara Falls. Within the Niagara Great Gorge you will journey past the American Falls, Bridal Veil Falls and into the very heart of the famous Horseshoe Falls.
Check it out here:
Hornblower Niagara Cruises is located on the Niagara Parkway at the north end of Queen Victoria Park, close to the Rainbow Bridge and Oakes Garden Theatre at the foot of the Clifton Hill tourist area.
Visit www.niagaracruises.com for more information
Ghost Walks in Niagara-on-the-Lake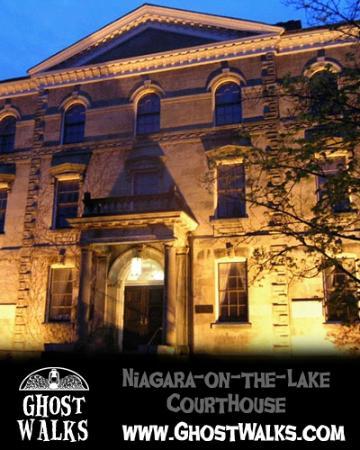 Every Friday, Saturday, and Sunday evening in June from 8:30 pm – 10:00 pm you can experience ghost walks in Canada's Most Haunted Town! This tour begins at "the Haunted Shop" at 126 Queen Street in Niagara-on-the-Lake and features the old town and the many stories of ghosts and dark history.
Detailing the rich stories fitting of such a historically dark place, including the ghost of an angry soldier at The Angel, the violent legend on the shores of Lake Ontario, and a house that makes cameras go crazy.
Also includes stops outside the Niagara-on-the-Lake Courthouse, Prince of Wales Hotel, Apothecary, Royal George Theatre.
Stories of séances, town secrets, legends in the birth place of our nation and the violent heart of the only war fought on Canadian soil.
Prices: 
Adults: $13.00
Children (13 and Under): $5.00
Seniors (60 and over): $10.00
For more information and for tickets sales, visit www.ghostwalks.com
Niagara Falls Fireworks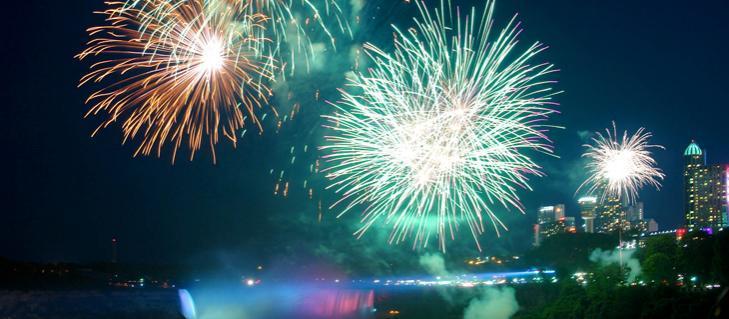 From May 15th until September 7th, 2015, every Friday, Sunday and Holidays at 10 p.m., enjoy a spectacular Niagara Falls fireworks display in Queen Victoria Park. Come early on fireworks evenings to enjoy free Coca Cola concerts at 8 p.m.
No Matter what you do….ENJOY THE WEEKEND!!
To receive similar content, "Like" us on Facebook @ https://www.facebook.com/niagarabuzz.ca
Let us know what you think!