The weekend is almost upon us again!  So let's check out come of the  local fun shall we?
*Pictured Above: The Meridian Grande Parade, Niagara Wine Festival*
Friday, September 18th, 2015 – Sunday, September 20th, 2015
Niagara Wine Festival
The Niagara Wine Festival is one of Niagara's largest and longest going events, with this year's 64th annual event beginning on Saturday, September 12th, until Sunday, September 27, 2015. September's Niagara Wine Festival features more than 100 events, which include concerts, one of Canada's largest street parades, and of course our region's finest winery and tasting tours.
Enjoy the colour and the pageantry of one of North America's foremost street parades. The Meridian Grande Parade hosts an outstanding procession of marching bands, drum corps, community groups, majorettes, floats and amazing performances, attracting upwards of 100,000 spectators to the streets of downtown St. Catharines each year. This year's Grande Parade theme is "Harvest Street Party".
The parade begins at 11:00 am sharp on Saturday, September 19th in St.Catharines.
Parade Route:
For more information on the Niagara Wine Festival and all its events, participating wineries, tastings and every day occurrences go to www.niagarawinefestival.com
Niagara Regional Exhibition
The Niagara Regional Fair is located at 1100 Niagara Street North in Welland.
It features a weekend full of agricultural displays, competitions, horse and livestock shows, the midway, and scores of entertainment for a fun, family oriented event.
Admission:
Adult                             $9.00
Senior(65yrs+)           $6.00
Student  & Child         $5.00
Children  5yrs & under FREE 
Schedule:
Fall Handmade Market

The 5th Annual HandMade Market runs this Friday, September 18th from 11:00 am to 7:00 pm and Saturday, September 19th from 9:00 am to 6:00 pm at the 13th Street Winery, 1776 Fourth Avenue in St.Catharines.
It features over 85 artisan vendors. Expect to see: Jewellery, Hand-Sewn Bags, Fashion Accessories, Preserves, Natural Bath and Body Products, Original Art, Designer and Children's Clothing, Home Decor, Artisan Wood Products and Time Pieces, Leather Goods, Hand Bound Books, Gourmet Food Trucks, Wine by the Glass, Live Music and more.
Please visit www.handmademarket.ca for more details.
United Way Fall Fest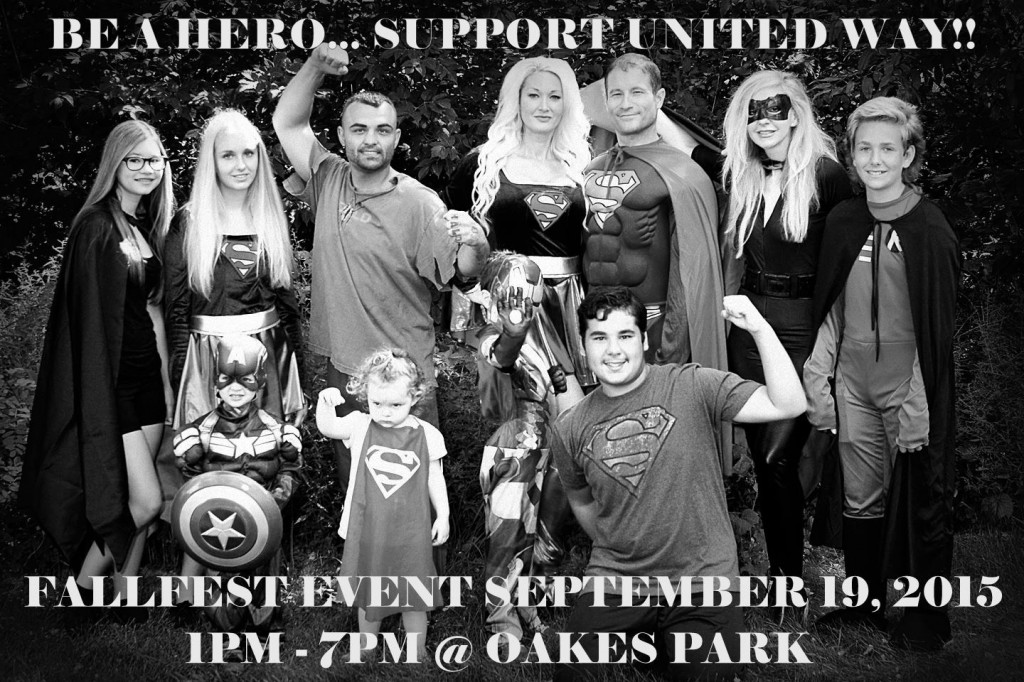 Brought to you by the United Way of Niagara Falls and Greater Fort Erie, they are kicking-off their campaign at their Fall Fest on Sat. Sept. 19th from 1-7pm at Oakes Park, Niagara Falls. The event will include local musicians, children's activities, food vendors, artisans and more!
Admission is free but donations are welcome.
To receive similar Niagara Police Report updates, "Like" us on Facebook @ https://www.facebook.com/niagarabuzz.ca
Let us know what you think!