Looking for something to do this weekend? There's lots. Here's a look at a few ideas…..
Singles Adventure Night
Saturday, May 14th, 2016 16:00 (4pm) to 20:00 (8pm) Many people who are interested in the outdoors often find themselves alone. Mostly because when we go outdoors, we go as far from people as possible. The unfortunate part to this is that it's often difficult to meet someone special when in the middle of nowhere. Add a full-time job and life responsibilities into the mix, and it can be next to impossible to meet someone. Come meet other singles who share your passion for the outdoors! ACTIVITIES: Barefoot Bushcraft is offering an Adventures Singles Nights which will include the following activities: Archery Slingshot Fire Making with no matches Fun games (outdoor twister, blind walk, etc.) FOOD: Included in the evening is a food which will include your choice of: Venison (deer) Duck Rabbit Date: Saturday May 14th, 2016 Time: 16:00 (4pm) – 20:00 (8pm) Cost: $40.00 per person including food
WHERE? Barefoot Bushcraft
1548 Allanport Road, Thorold ON, L0S 1A0
Plant Sale
Come on out to the Bill Burgoyne Arena on Saturday, May 14 between 9 a.m. and noon. The St. Catharines Horticultural Society is having its annual plant sale. Plants are offered at a variety of prices from $1 up. The prices are very reasonable. There will be lots of plants available – perennials, herbs, trees and shrubs – no annuals. These are grown by members and friends of the St. Catharines Horticultural Society. To find out more about the Horticultural Society please check out our website. http://www.gardenontario.org/site.php/stcatherhs
 WHERE? Bill Burgoyne Arena, 129 Linwell Road, St. Catharines ON, 
CNIB NIGHT STEPS
Help change the lives of those who are blind and partially sighted right here in our community. This exciting, family friendly 5 km walk under the stars raises funds to support CNIB's vital services that help people who are blind or partially sighted to lead rich, independent lives. After the 5 km walk, there will be an evening celebration with dinner, music, fun, family and friends.Walk starts at 5 pm.
Parking: Walk participants can park in either one of these locations as the Grantham Lions Hall parking lot is reserved for a private event:
– Port Weller Public School (273 Parnell Road, St. Catharines)
– Covenant Christian Reformed Church (279 Parnell Road, St. Catharines)
WHERE? Grantham Lions Park & Lock 1 Canal, 732 Niagara Street, St. Catharines ON, L2M7W7 
Friday, May 13th, 2016 – Sunday, May 15th, 2016
"Touch A Truck" Event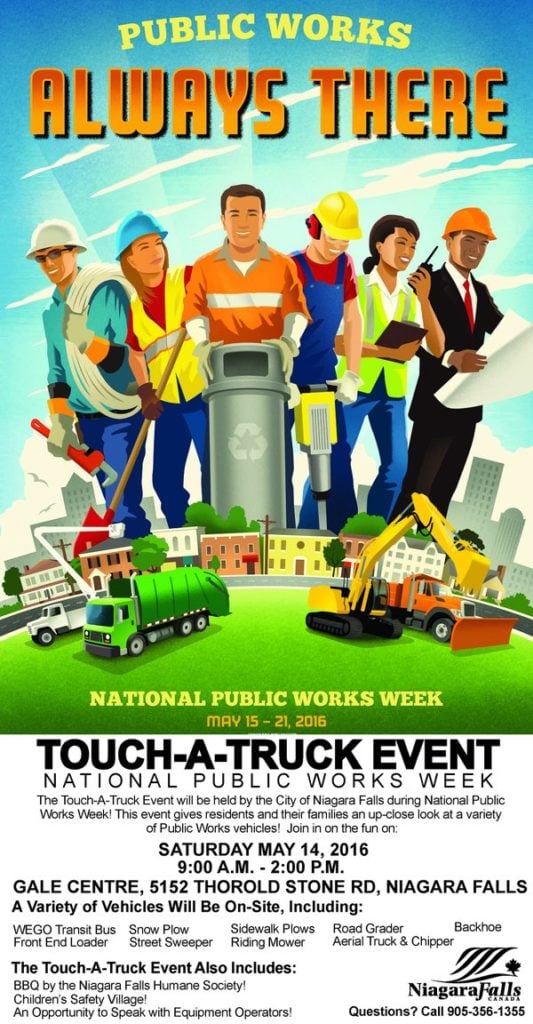 On Saturday, May 14th from 9:00 am to 2:00 pm, bring the little one's to the Gale Centre Arena for the "Touch a Truck" event for Public Works Awareness Week. They will get to see and touch mighty machines such as a WEGO bus, a front end loader, sidewalk plows, snow plows, a street sweeper, a riding mower, road grader, aerial truck, a chipper and a backhoe.  The event will also include a barbecue with proceeds going to the Niagara Falls Humane Society and the Niagara Children's Safety Village.
Niagara Falls Fireworks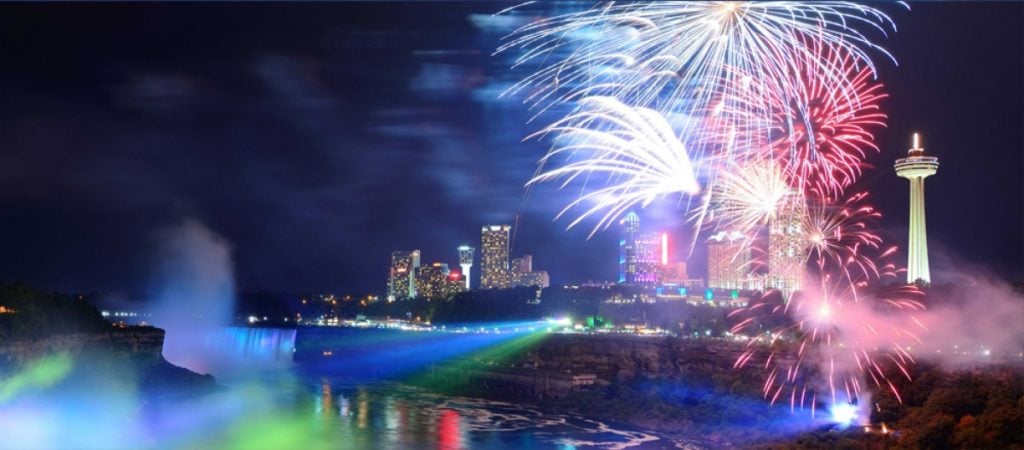 From May 1st until October 30th, 2016, every Wednesday, Friday, Sunday and Holidays at 10 p.m., enjoy a spectacular Niagara Falls fireworks displays in Queen Victoria Park. Come early on fireworks evenings to enjoy free Coca Cola concerts at 8 p.m. starting on May 20th.
Note: All dates and times are approximate and subject to change.
Fireworks displays are weather permitting.
SHARE Grand Prix – Charity Go-Kart Race for Project SHARE
This unique fundraiser is an opportunity to bring staff, family & friends out for an exciting day of go-kart racing accompanied with a BBQ and complimentary mini-putt. Racing teams will consist of 4 racers and a Pit Boss (the Pit Boss does not race, although a team racer can act as the Pit Boss if desired). Team entries are committed to raising pledges for Project SHARE prior to the event. The goal of each team is $500 or more. Each racer from each team is guaranteed one race of 4 laps with an opportunity to qualify for additional races. Complimentary breakfast, event t-shirts & BBQ tickets will be given to the Pit Boss on race day, for all team members.
WHERE? Niagara Go-Karts & Mini Putt, 7104 Kinsmen Court, Niagara Falls ON, 9-1:00 pm
3 Doors Down at the Fallsview Casino Resort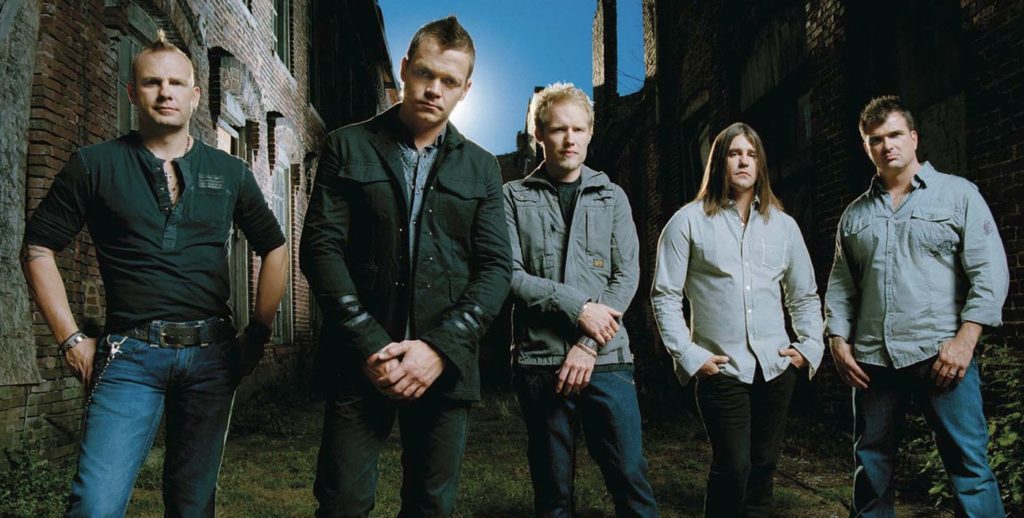 May 12 – May 13th
Tickets start at $50
Six-time platinum southern rock group 3 Doors Down took the charts over with their breakthrough hit "Kryptonite" and sold over 16 million albums worldwide with fan favourites including "When I'm Gone", "Here Without You", "Let Me Go", "Be Like That" and "Citizen Soldier".
Showtimes:
May 12 – 8:30PM
May 13 – 9:00PM
Buy your tickets at Fallsview Casino Resort's Box Office (open Noon on show days), at all Ticketmaster locations, by calling Ticketmaster at 1 (877) 833-3110 or online at www.ticketmaster.ca.
Foreigner at Seneca Niagara Casino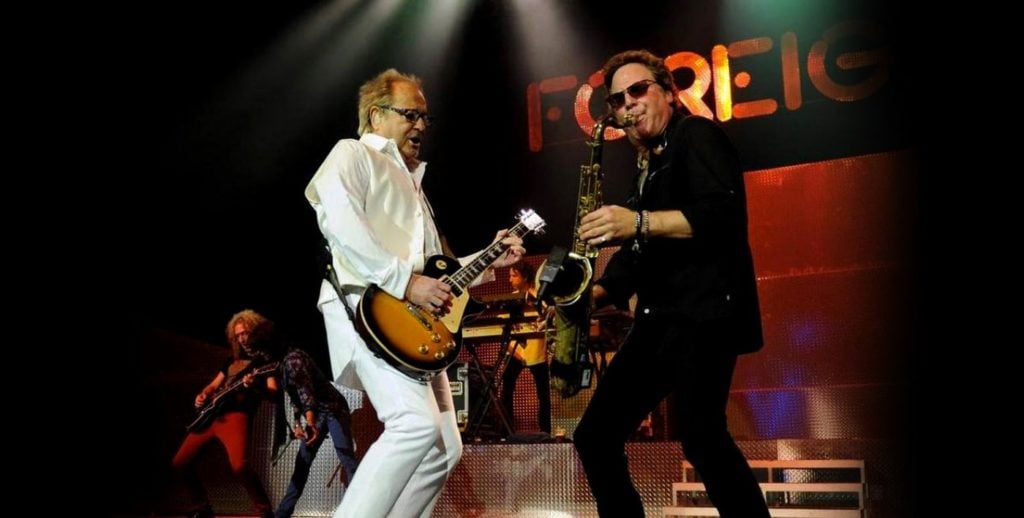 May 13th at 8:00 pm 
Tickets start at $45
Foreigner is one of the most popular bands in rock history, they've put sixteen singles in the Top 30, recorded 10 multi-platinum albums and sold more than 75 million albums worldwide. Now, you can hear classic tracks such as "I Want To Know What Love Is," "Juke Box Hero," "Cold As Ice," "Hot Blooded" and "Feels Like The First Time," to name a few in person! Get your tickets before it's too late, and share an evening of hits with rock legends that are still going strong.
Buy your tickets at www.senecaniagaracasino.com
Hornblower Niagara Cruises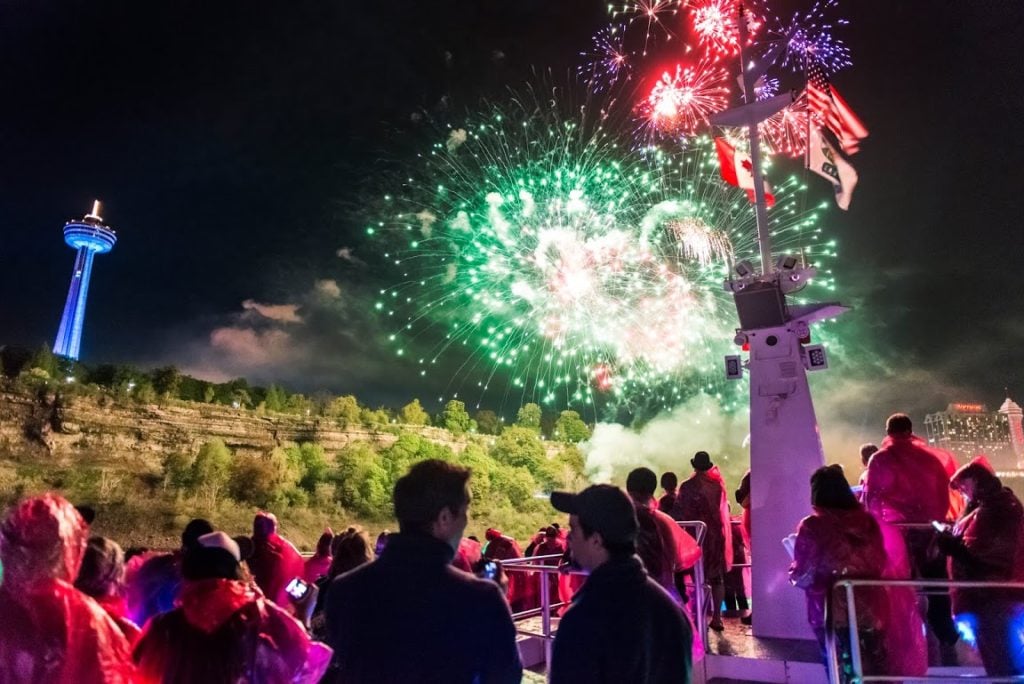 Join Hornblower Niagara Cruises for a whole new season!
The Hornblower Niagara Falls boat tour is a whole new way to experience Niagara Falls, and is Canada's only Falls boat tour.
They'll take you on the ride of your life. This intimate tour will get you as close as possible to the breathtaking flow of water, power and mist that is the magnificent Niagara Falls. Within the Niagara Great Gorge you will journey past the American Falls, Bridal Veil Falls and into the very heart of the famous Horseshoe Falls.
The "Voyage to the Falls" Boat Tour is open daily from April 1 – November 30, 2016.
The "Falls Illumination Cruise" Boat Tour operates Saturday's currently from May 1st – June 30th, 2016. Boats sail 8:15 pm – 8:55 pm
The "Falls Fireworks Cruise" Boat Tour operates May 1st – October 31st, 2016: Wednesday, Friday, Sunday, & Holidays. Boats sail 9:45 pm – 10:25 pm. Fireworks go off at 10:00 pm (*Weather Permitting)
Click here for the full schedule.
 To receive similar content, "Like" us on Facebook @ https://www.facebook.com/niagarabuzz.ca
Let us know what you think!