Police say they are looking for a 20 year old St. Catharines woman and are seeking any information the public may have about her whereabouts.
Tiffani Huskins was last seen at approximately 1:00AM in the area of Bailey Street and Pelham Road on December 27, 2019 in St. Catharines.
Tiffani is described as:
Caucasian, under 5′ tall, 120lbs
Highlighted brown shoulder length hair
Tiffani was last seen wearing black pants, a red shirt and a burgundy and white coat.
The Police and Tiffani's family are concerned for her welfare and are requesting the public's help in locating her.
Anyone with information regarding the location of Tiffani is asked to contact the Niagara Regional Police Service at (905) 688-4111, Option 3, extension 9451.
Please see photos below: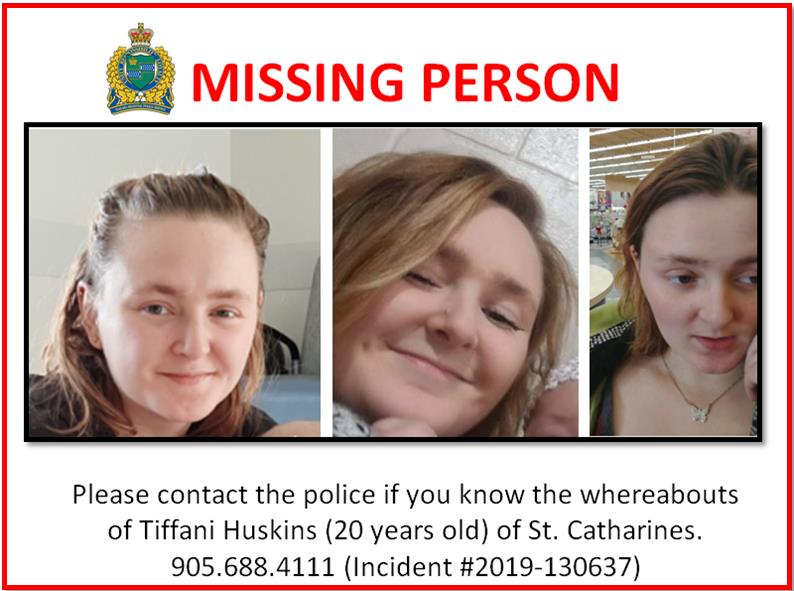 To receive similar content, "Like" us on Facebook @ https://www.facebook.com/niagarabuzz.ca
Let us know what you think!